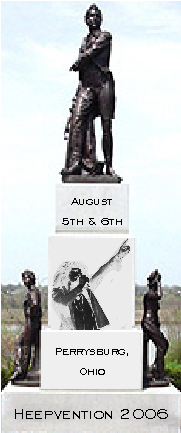 Fat Jack's Bar & Grill
202 Louisiana Avenue
Perrysburg, OH 43551
The jam will be Sunday evening, probably starting around
6:00pm. We will have the place to ourselves on
Sunday night. We will also get together on Saturday,
at the same location. There is a private room in back
that will hold 20-30 people, and we can also mingle with
the regulars out front Beers are ice cold and pretty cheap.
They sell a 32 oz 'tankard' of Bud Light or Labatts for
$3.25. Bottled beers are $2.50. Food service is available
until 10:00pm Monday - Saturday, and breakfast on
Saturday and Sunday morning. They have a juke box, a
pool table, a pinball machine and other electronic games.