TOD HOWARTH
From The FROM TIME TO TIME Pages.
As a prelude to my new exclusive interview with TOD HOWARTH, [ex of Frehley's Comet], I thought I'd post this one here.
I did this interview with Tod back in the fall of 1996 [via snail mail!] when his first solo disc came out - "Silhouette".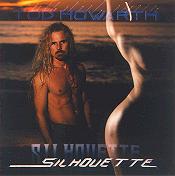 This originally appeared in Issue 15 [Nov. 96] of my fanzine "From Time To Time". Enjoy!! :-) ..and be sure to visit the wesbite at www.todhowarth.com !

FT: When did you take up music? Who were your influences & early 'heros'?
TH: I started singing at 7 years old. I was amazed at the harmonies and melodies of the Beatles. My influences changed somewhat, but at first it was the, BEATLES, BADFINGER, then heros like T-REX (Marc Bolan), Jeff Beck (for guitar), and Steve Marriot (HUMBLE PIE) for vocals.

FT: Apart from all the instruments you play on "Silhouette", what else do you play ? How did you learn so many instruments ? What do you specialize in ?
TH: First I learned piano at about 7 or 8, then drums, guitar, bass, and always singing and songwriting - of course ! I play more guitar now, but I specialize in the arrangement of keyboard pieces.

FT: When and why did you get into music as a profession ?
TH: Late, probably about 20 years of age because Motorcross was fun but not as profitable, and I kept my artistic abilities just for fun. I also paint Hot Rod portraits.

FT: What was your musical history prior to joining Frehley's Comet in 1983 ? Please give any band names, recordings, people you've played with, years, etc...
TH: 707 > 1980 to 83 (keys, guitar, backing vox), Ted Nugent > 1983 - 84 (same), CHEAP TRICK > 1985 - 86 (same), FREHLEY'S COMET > 1987 - 88 ( same plus lead vox), and CHEAP TRICK (again) 1990 to 95. And I've done so much other stuff !! I can't remember, ha ha.

FT: Prior to FC did you write a lot of songs ?
TH: Yes, loads !

FT: How did you get the gig with Ace Frehley ? What was your first impressions of him ? (Baring in mind he was in Kiss, and had undergone a few personal problems.)
TH: I had met with John Regan when he was playing bass for John Waite, and Cheap Trick was on tour with him (Waite) in '85. Ace was easy going, loves his music ! I didn't know much about him !

FT: How well did the original FC work together ? (ref to Ace, Anton, and John R.) Was it very democratic, or was Ace in charge ?
TH: Great ! Pretty democratic, but Ace was the draw, so .....

FT: Can you recall some of the tours you did with FC ? How well were you guys received ? Any funny stories ? (I saw you guys open for Alice Cooper in Buffalo ! Great show, I'm a big Alice fan and I'd just got the FC album and loved it !)
TH: The tours were fun, and we were pretty well received. Funny stories ? Ace and I were out to dinner, and while sitting at a bar table he said "I'll be right back". When he returned he had a more than usual smile on his face. As he plopped down in the chair I asked "what the hell are you hiding ?" And not expecting this - he whips up and on to the table a live lobster from the selection tank - still wet and claws taped ! He busts out laughing, so did I, but the maitre 'd wasn't to happy about it !

FT: Why did Anton Fig leave the band after the live EP ?
TH: He was never with the band. Right after the first album he went straight to Letterman (Ed: "Late Night With David Letterman" show). And the "Live" album he did on his two week vacation !
FT: On the first album you only contributed 2 tracks, and on "Second Sighting" you contributed half of the material. How did that work ?
TH: On the second album Ace didn't have enough (any) tracks ready !

FT: Were you guys kind of disappointed that "Second Sighting" didn't break it BIG for the band ? Why did you split-up after ?
TH: Yes we were. I left because it was "rumored" that on the next album they ("the label") were going to want Ace to do all the "writing" and singing, so what was I to do ?

FT: You are credited with backing vox on Ted Nugent's "Penetration" Lp. Did you do any other work with/for him ?
TH: I toured with Nugent in 1984 playing keys, guitar, and backing vocals.

FT: What was your association with Cheap Trick ? Any Lps or tours ?
TH: Touring, TV shows (not seen), and some studio demos.

FT: What did you do following Frehley's Comet ? Any recordings or bands prior to "Silhouette" ? Any offers ?
TH: Plenty of demos, and a short stint with a band in New Jersey called "Saigon".

FT: What inspired you to do all of the work on "Silhouette" by yourself, at home ? Did you shop around demos ?
TH: My last band (homeband) - "Hardware", was doing it's best to stay together while I was out on the road with Cheap Trick - but it finally got to them and me, and we disbanded. Then I decided to put out my own CD...well basically, because I could, and I didn't have to depend on anyone else or their schedules ! I had shopped earlier demos but grunge was tops !

FT: When were the songs written for Silhouette ? Was making the album a long process ?
TH: 1989 to '94. There was just a few tunes that were done (complete) that I could come off tour and get right to recording - knowing the songs already - yes very hard, very long - like now.

FT: What is your songwriting process ? (You tend to always write alone !?)
TH: I write alone right now; it's easier. I write different styles on different instruments. It's very broad actually.

FT: The songs on Silhouette lean a good bit towards the FC stuff you contributed, but are a good bit heavier. Would you agree with that statement ? How would you describe the sound ?
TH: Yes, a bit heavier. (Wait 'til you hear the new stuff !) The sound was OK, I didn't have a drum kit so all the tunes I programmed at 40 hours on the average for each song - drums alone ! (I have a real kit now, what a diff !!). But all the styles were/are "dated" ...very. I knew that when I was recording it.

FT: You're already working on another album. How different will it be to Silhouette ? Are you doing it at your home studio, with the same way you did Silhouette ?
TH: Like I said - different heavier drums, plus different fatter bass rig, different melodies and yes, again at my home studio (without the old mistakes !)

FT: Are you happy with your career at this point ? What do you see yourself doing (wishing to) in the future ? (ref to future recording plans, bands, touring...).
TH: Oh it could be better. Future ? I'm an artist/songwriter - always ! But maybe my own band, maybe another band...

FT: (Lastly)....What are your thoughts on today's music scene ? Who are some of your favorite musicians/bands (new or old) ?
TH: You know a lot of fans ask me this and are surprised at my answers. I LOVE a whole lot of TODAY'S stuff !! (And dislike!) I like Soundgarden, Alice In Chains, Stone Temple Pilots, Alanis Morrissette, Jane Child, Pearl Jam, Guns'n Roses, and a bunch of others !

Interview written & conducted by Kevin J. Julie Copyright - KJJ, Sept 2000.Interview, Sept 2000.