---
[November 28th, 2014]: This is the moment we have waited on, 'Everything Works If You Let It' is now available to ship. Also we have shared our video and holiday song, 'Christmas Dreams'. We can't describe the excitement of finally getting to this point and we are so thankful for all the support given to us.
[November 11th, 2014]: This has been an exciting time and a very busy one as well. The master copy of the disc is sent to the manufacturer and will be available in a few weeks. A beautiful digipack [to insure no broken cases in shipping] with a 24 page booklet. A free poster will be sent to the first 100 people who order.
We have also written and are in the process of recording a Christmas song for sharing during the season. A video is planned for sharing as well.
[October 23rd, 2014]: Pre-orders for 'Everything Works If You Let It' are being accepted through the link in the music section.
[October 10th, 2014]: We are proud to announce the CD 'Everything Works If You Let It' is finished recording and mixing. The music section now has a page linked to check out sound files and a pre-part will be added within' days.
[June 29th, 2014]: We are proud to announce we are linked to Soaring Dreams Promotions. A marketing firm to help network and promote independent artist. This is a major step in promotion for our work and future endeavors.
[June 21st, 2014]: Since our last update a lot of progress has taken place. Through Reverbnation we are now ranked the # 8 local artist is an area of 3 million people. We have also registered all songwriting through BMI so that is covered as well. A new links page is up to cover all the Internet Radio Stations promoting our music so we can promote them back and more is coming soon. Progress is important and we are making just that.
[June 8th, 2014]: Since Vevo is active we need to progress upon that part and take advantage of what they offer. We are trying to figure out what details and requirements they present to do that properly. We have a new video up on Youtube for the piano track that was done for Forever in the Night and that will be added in the next few days in the video section as well. Six songs are now complete for the new CD and several more are close but a lot has to be done on the rest but we will complete it in time. We always do.
[April 27th, 2014]: We patiently await for May 12th when we become live and active on Vevo. This is a major step for us and will be a proud moment.
[April 24th, 2014]: One of the best songs to date 'Time' is now complete. At present about half the album is completed but we still have a lot of work left to do.
[March 30th, 2014]: All the lyrics for the next CD are now included in the 'Lyrics' section. We are very proud of the writing and the music being created. Time is a major issue on certain things but we will get there in the end.
[March 28th, 2014]: The Harms Way Project is pleased to announce we have purchased our own official Vevo account for Youtube. All videos will have to be redone over time to meet specifications and copyright requirements and a lot of work is ahead on that part. We will update on things and we progress and move forward.
[March 25th, 2014]: Our new video 'Cries In Winters Rain' is now in the 'Video' section of our website.
[March 23rd, 2014]: A new video for the song 'Cries In Winter's Rain' will debut through Youtube and other sources on March 25th. Join the event page on Facebook.
[March 9th, 2014]: Since the first CD is sold out and only mp3 downloads are available from Amazon, you can now download a complimentary copy of the 20 page booklet from that release in the 'Store' section of the website.
[March 8th, 2014]: Most of the website is now updated, please take time to go through it and the preliminary track listing for the new CD 'Everything Works If You Let It' can be seen in the lyrics section.
[March 3rd, 2014]: A new CD is being done and the entire writing process is almost completed, as well as three songs. More news is coming soon.
[January 13th, 2013]: Listen to our interview with our friends at www.outcast-radio.com from January 11th, 2013.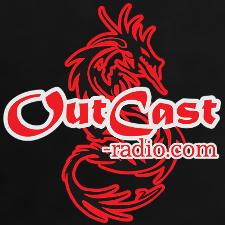 Click the icon to listen
[January 13th, 2013]: We only have a small amount of CDs left and we have not made a decision on a second pressing yet. But some major things are happing behind the scenes and new music is being written as I type.
[January 4th, 2013]: We are pleased to let everyone know we can finally mail the CDs to everyone and we thank all of those for the help and support along the way. A new video is now up for Gotta' Get Away and this is an exciting time. Two new tracks are in the works and five other demos and ideas, so the next CD will be developing in a fast manner. Stay with us, please.
[December 29th, 2012]: We are very close to having videos up for the entire CD. Only two more to go now. After that a private DVD will be made to share with the members of the project and a few special friends.
[December 26th, 2012]: All the videos that contained demo versions have been replaced in the video section and on Youtube. The final versions present the master track itself as the audio. The videos are a visual representation of the work but they never indicate the actual writing content or meaning.
[December 24th, 2012]: A safe and happy holiday season to all. Have a Merry Christmas and we thank each for the support shown over the past year. Updated videos are now appearing in the 'video' section and more will follow soon. Please check back and if you have not picked up the new release, there will still be time after the holiday season ends. Thank you again for just following along.
[December 21st, 2012]: The CD is now officially released. Orders are being taken as of this date.
[December 18th, 2012]: As noted above the first CD will be released through this website first on December 21st, 2012. An order page will be made available on that date, please know that only a limited amount of discs are being made containing a 20 page booklet for the first run. If things go well a second run will be done after that and made available here and on Amazon.com.
This is only the first CD, it took a long time to get to this point. Some demos are saved for the follow up release, which has the preliminary title of 'Everything Works If You Let It'. We anticipate with the core of musicians we have at this point, the next release will be done by the end of 2013. In some cases a lot of time was spent on that part, planning how we can make something just a good as the first one if not better.
Stay tuned. A lot more work...........