I have played guitar for as long as I can remember but you are right I became a little more serious as I got older and also as I had more time to play. I was more interested in sports and spent all of my spare time playing soccer, cricket, riding my bike etc.

My own background is very much like Ken's. There was music in our house pretty much all the time, mum played the piano, dad sang and it just evolved from there I guess.

How did you first get in to music? I'm aware you had a very musical family, and Ken has the famous story about getting his first guitar for going to the dentist - what's your own early tale?

Yep as I said above a very musical family and I remember going to a family wedding where the "band" didn't turn up! There was a piano in the hall however and my mum sat right down and off she went!

I got my first guitar from my dad who was an awesome woodworker and he actually made it for me, boy I wish I still had that one. The first song I ever played in public was Living Doll (Cliff Richards). I was 9 and I have been forgiven!

Who were your musical influences and favorites? You've mentioned Ken being a big influence, what sort of music did you enjoy growing up and what are your lasting favorite artists and recordings?

I have so many influences and yes Ken has been a huge influence. His use of words is fantastic, as is his musicianship.

My main influences are probably Neil Young, Bob Dylan and John Lennon, mainly because they write about what they feel and how it really is, and that is really important to me. Growing up I went through so many music types from soul, Otis Redding, Sam and Dave right through to Ken's bands, Pink Floyd, Cream etc. so it was and is pretty diverse.

Your own music is acoustic with vocal, and your lyrics are often personal and / or storytelling. Where do you draw ideas from?

Yep I love the acoustic guitar and it is something that helps me deal with whatever feelings I have to deal with. They never complain and are always there for me.

I genuinely try and relate my songs to what is happening to me in my life and that is very helpful. I also feel it is important to be honest in what you write and hopefully my songs make their point.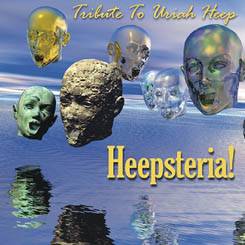 I 'believe' your first appearance on disc [and correct me if I'm wrong] was the Heepsteria [Uriah Heep tribute] release and the tracks "The Soldier" and "No Other Way", both penned by you but credited [in performance] to yourself and Ken!? What do you recall of writing and recording those for that project and the feedback to your songs?
Yes you are spot on my first proper appearance on disc was Heepsteria which "fell out" of the Heepvention in 2001 I think! I had written the songs that are on there some while before though and it was Ken who invited me over to his studio in St Louis to record them. They were originally going to be acoustic but he couldn't resist joining in and that is why we are both credited on the songs. You will recognize his guitar and keyboard playing on the songs along with his harmonies. It was huge fun and I can remember it like it was yesterday.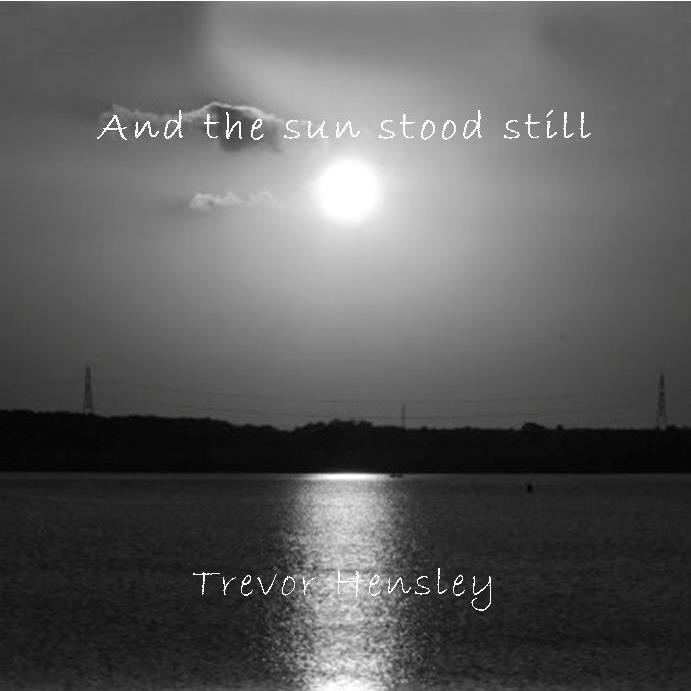 What can you tell me about some of your songs -- be it, what inspired the words, the music, or where they came from; The Soldier, Eyes Of A Child, Cold Hearted Lady [I had to re-read that title], Holding Back Time, Tell Me Why?
As I have said my songs are little stories about what is happening in my life, what I believe in and they are absolutely a way for me to "manage" how I feel. Some people have said that maybe one or two of them are too personal but you know they are what they are and they mean what they mean so it was important to me not to compromise really.
"The Soldier" was written to express how I feel at the waste of life that is war. No-one dies "fighting" for peace, the very phrase is garbage!
"Eyes of a Child" I love, it is about frustration but never giving up. Kids will always challenge you and the world around them, so long may that continue.
"Cold Hearted Lady" is a song written about feeling angry at a personal event in my life that in my opinion was avoidable but this song helped me deal with it.
"Holding Back Time" is about Ken and I have repeatedly said that when he is on stage it is like he is holding back time. I love watching him up there and have had the opportunity recently to join him again on stage, the energy there was awesome.
"Tell Me Why" tells the story about a young, heroin addicted prostitute who is desperate to get out of the trap she is in but can't see where to turn, "the tiny marks upon her arm, a map of her despair"!
Each of my songs is like that, a little story sharing my feelings, my likes and dislikes and anything that I have an opinion on.
Do you have any personal favorites from your repertoire and/or songs that hold a special meaning or place?
"The Soldier" is probably my favourite and I never get tired of playing and singing it. I also like to try and play it in different ways and if you listen to the Heepsteria version it is very different to today's version.
I love "Eyes of a Child" too. I have been blessed with 4 kids and they are a constant inspiration to me, a challenge too but they will always keep me young!
The songs I write today are also quite different to my older songs as I have learnt and continue to learn about using words so that often less is more!
You also perform live. What do you include in your live repertoire, is it just your own stuff or do you include various covers as well?
I used to go out and do mixed sets, some covers and some of my own but I prefer to play just my own stuff nowadays. I could turn my hand to pretty much anything really but I loved playing songs people know so that they can get involved.
I don't gig too often now as the music business for solo artists has been thwarted by the need for pubs to have a music license and many of them have just said no more. However there is a chance that that will change so hopefully there will be more venues to play at.
I like festivals and try to get to play on the acoustic stages of them wherever possible.
Do you foresee yourself putting together another album in the next few years And / Or have you and Ken discussed ever putting an album of acoustic songs out together? :-)
Yep I am currently writing more songs and have about 6 at the stage where I would be happy to record them. Ken and I have often talked about working together, we had a ball recently in Norway, but schedules haven't worked in our favour.
However we are planning to take 5 of my current songs and "work" on them together, so that prospect is really exciting. I would love to sit down with Ken and just see what fell out of the session and I am sure that will happen in the future.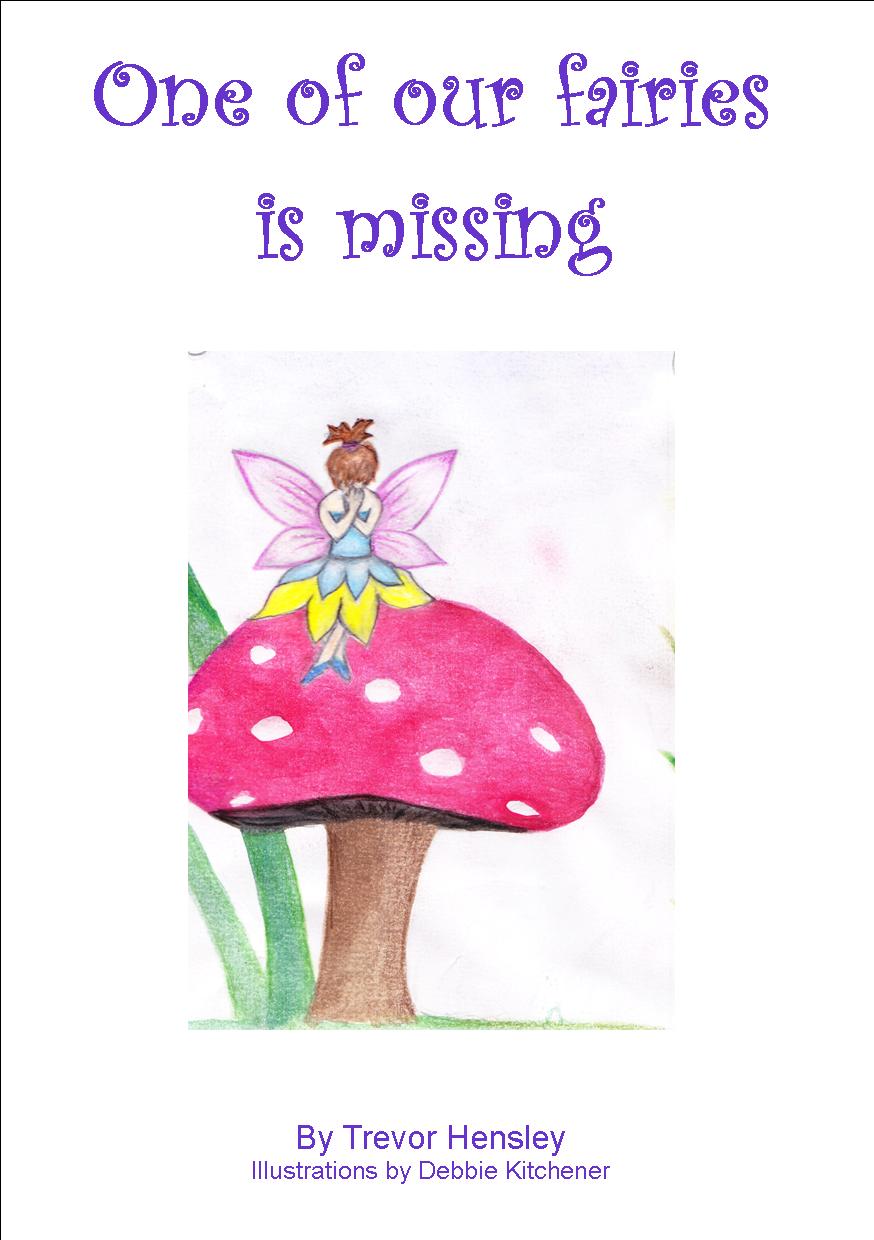 You are also a photographer as well as a writer of children's books. What can you tell me about your work in each of these fields?
I love my photography and my writing. I have taken photos ever since I can remember and I have a small photography business where I can turn my camera on anything, people, kids, families or even weddings. But I have also done projects like Sting in the Tale, one of John Lawton's albums as well as taking pictures for Ken's albums and some of the early Heep remasters.
With regards to my book writing this happened because I have always told my kids stories. When they got bored with the story books I started making them up. Other people heard the stories and said I should write them down.
I have done this and I am currently working on a series about a bucket that has magical properties. It's a kid's science fantasy book. I don't know where the ideas come from but I am glad they do.
One of the things I like about writing books for kids is that they don't hold back if they don't like it. They either get up and leave or just leave a "relevant" comment.
Going back to your recall of all Ken's recordings with his pre-Heep bands, Heep and his solo recordings? What are your favorite songs and albums?
This is an area of its' own and I could fill many pages. I count myself very lucky to have grown up in and around Kens' music. There have been huge highs and a few lows, but along the way there has been much fun.
It is hard to pinpoint a favourite but I love the album Very 'Eavy Very 'Umble, the songs are just awesome really. I love July Morning, the Wizard, Rain and Lady in Black but there are really so many. I also think that I love the album I am listening too, I drove home today listening to Sweet Freedom and that is a great album.
How close were you to Ken and Heep throughout Ken's time in the band? Any lasting stories or impressions of the band from way back?
Ken and I have always been close although like brothers the closeness is sometimes tested, that is no different to any family. He has always been my big brother and that is of course how I see him. We played soccer and all other sports as kids, we fought but we also laughed a lot, as we do today. I became close friends with all of the band and losing friends like David and Gary was heartbreaking and those guys will never be replaced but they will always be remembered.
I have some great memories of the band such as the 1970 soccer world cup where England were playing Germany. I settled down to watch it (in black and white) when there was a loud and urgent knocking on my back door. I went to investigate and it was Heep, they were on the way to a gig but wanted to watch the game and my house was en route!
Then I remember when Heep played the Albert Hall and Lee took me up on stage. The noise that came back from the audience was just mind blowing, I can feel it today. And then of course there was the opportunity to open for the boys at the Magician's Birthday party. 2500 people in the audience, was I going to be able to put my fingers on the right notes? What an experience?
I can also remember going to their early gigs and particularly remember one gig in South London where I could hear the band as I walked out of the underground station. That was about half a mile away! Awesome! What made it even more memorable was that there were probably only 100 people in the audience, all looking a little bemused. Heep had landed and they didn't know what hit them.
What else are you currently up to these days? Any projects on the go?
I am busy writing, songs and books, looking after my kids, not forgetting my grandkids too, travelling where possible but really trying to make the most of my life. I am going to rework some of my songs with Ken in the near future and of course there have been a couple of videos put to some of my songs recently by Ron Mann who has done a fantastic job of interpreting my words into imagery. I am also going to hook up with Graham Hulme (he did the new mix for Eyes of a child) and we are going to see what we can come up with.
All in all I am very lucky to have lived the life I have lived so far, highs and lows and challenges but I wouldn't want it any other way.
Thanks so much for your time and input Trevor
Also Please check out the videos on Youtube on Trevor's work.