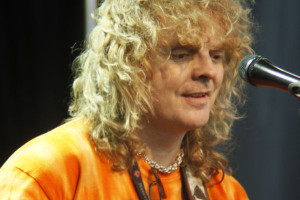 Carl Dixon - Lucky Dog
The fact that Canadian musician Carl Dixon has a new album out is somewhat of a miracle in it's self for those who've read Carl's story. In short, a car accident in Australia left the man with so many injuries that an album of new songs would've been the furthest thing from anyone's mind; it was more so happiness that he would survive - and with limbs intact and working order [with plenty of further surgery and physio].

You can read this at Carl's site, but the album - aptly titled "Lucky Dog" sees Dixon shift from hard-rock to acoustic pop, folk, and even country influences, closer to the likes of Neil Young or Joni Mitchell. Lucky Dog may not exactly be "Harvest" or "Court And Spark" , but it is a great collection of Canadian music boasting some of the most memorable and meaningful tunes Carl's written, with tracks like "Mercy" [perhaps the best thing he's written yet], "Lost In Time" [interestingly reflecting on the late 60s music scene], "Hand In Hand", "Beyond The Open Door" and the closing reflective sing a long - "The Point of This Life". Lots of stories and personal reflections here, and some cool inclusions, such as a cover of Badfinger's "Long Lost Friend" and a very different take of Carl's own "Treacherous Emotions".

Be aware this is not a 'rocker' album; presumably inspired by Carl's life altering accident, as well as the acoustic shows he's done over the past decade [see his 2003 acoustic covers disc!]. Besides the acoustic guitar [longtime bandmates Mark Santer and Tim Harrington feature on drums and bass], Lucky Dog also includes guest guitar players, fiddle ["It's A Wonder"], trumpet ["Treacherous Emotion"], and guest female backing singers.
Check it out at:
www.carldixon.com
.
For anyone listening to radio on the internet, check out Carl's rock program every Tuesday night (9 to 11), which is always full of rare classics and surprises at www.canoefm.com.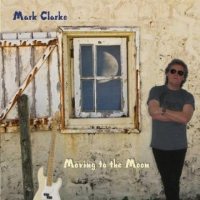 Mark Clarke - Moving To The Moon
Bassist & songwriter [and occasionally - singer] Mark Clarke has been associated with numerous classic rock acts, from Colosseum [whom he stills tours with], to Uriah Heep [co-writing "The Wizard"], to Tempest [w/ John Hiseman], Natural Gas [w/ Joey Molland of Badfinger], Mountain, and Billy Squier. After 40+ years in the rock business, Mark Clarke Finally releases his first solo album. And despite his links to some fairly heavy bands - Moving To The Moon is a not so heavy, but a fine collection of pop-rock and somewhat progressive songs.
Uplifting and memorable tunes, from the opening upbeat feel of "One Of These Days" and "Without You", to the more progressive epic "The Falling", the grand ballad "Heaven and Hell" or the hard rocking title track. After years of being in more supporting roles, "Moving To The Moon" shows Clarke as quite a writer and singer; here's hoping there's more to come. www.markclarkemusic.com.

Check out my interview with Mark recently posted at Universal Wheels.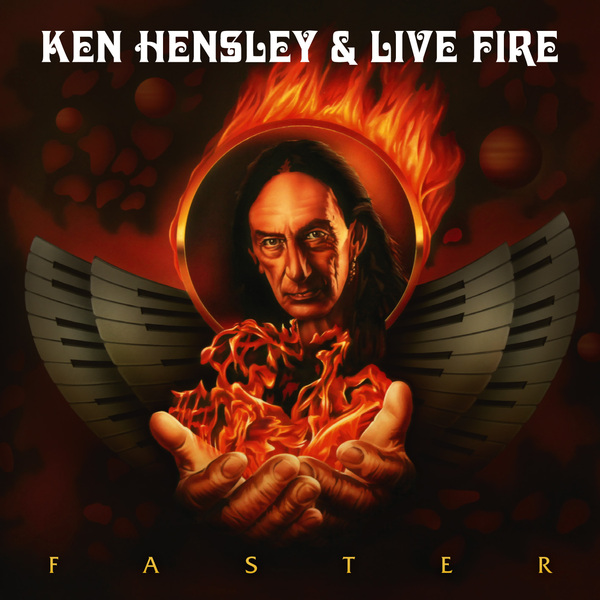 Ken Hensley & Live Fire - Faster
Ken Hensley's latest studio work "Faster" is the first studio release to feature his touring band, from Norway known as "Live Fire". So , on the upside "Faster" comes off as more of a 'band' album than a 'Ken Hensley & guests' album [he still writes everything, save for 1 co-write]. Hensley also hands over the lead mic to singer Eirikur Hauksson [ex Artch, also of Magic Pie] and most of the guitar to Ken Ingwerson [ex Street Legal].
"Set Me Free [From Yesterday"] opens the disc, in a very 70s feel. It starts out slow and mystical - then kicks in to a mid tempoed heavy rocker in the style of the old Heep. More guitar based, and stretching out almost in to a jam. Up next, "The Curse" is another favorite here, starting out as an upbeat rocker with Eirikur and Ken swapping off lead vocals from verse to chorus; the song is a 2 parter really with the song slowing down and the 2nd half being a lengthy dramatic instrumental, highlighted by Ken Ingwerson's guitar play -- a track you hope goes on and on, but... The ballad here is "I Cry Alone", an emotional song and Ken seems to write these best, and a great piece for Eirikur's vocals to really come out. The guy's got a great voice for Ken's stuff.
After that Faster takes a change to more styles, such as the funky "Katrine" and the short and to the point 'fast' paced title track, inspired by & written for an aborted Nascar [?] project. The ballad "Slippin Away" is another memorable tune, kinda poppy, one of a few which Ken handles all the lead vocals on, save for the female backing voices on the chorus. "Beyond The Starz" sees Ken and Eirikur swap vocals, with Hensley's distinctive guitar sound taking lead on an epic good vs evil track (one of a few tracks that Hensley injects biblical content). Faster also features the anthem "Fill Your Head With Rock", a celebratory song, originally penned in 2008 for the Swedish Rock Festival. Also includes a live orchestrated version of the Heep classic "Circle Of Hands", where Eiriksur Hauksson turns in a stellar performance on vocals [David Byron being hard to match for anyone, by Hawk comes up sounding very suitable].
Overall a great album, perhaps containing some of the best tunes Hensley has written since his return to the recording scene. Only criticism being a few Hensley sung tracks [At The Last Minute and Somewhere in Paradise] -- decent lighter rock and poppier tunes, but with this album and it's Heepy feel, sound a bit out of place. But oh well. Twelve years after his initial return to the rock scene and 30 after Uriah Heep - Ken shows that he can still write and produce quality material well worth having for any fans of classic heavy rock and Heep's golden era. Please visit: www.ken-hensley.com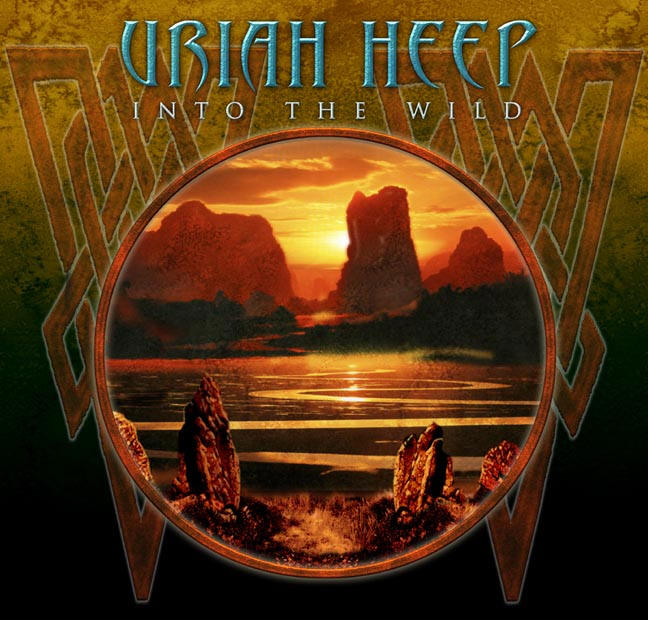 Uriah Heep - Into The Wild
I must confess I was not crazy about 2008's "Wake The Sleeper", the band's previous album and perhaps heaviest sounding album to date, purposely filled with rockers, Mick's 'wah wah' guitar sound and Phil Lanzon's heavy hammond organ throughout -- no acoustics, no piano or synths, no ballads.... I thought it lacked variety and a few stand out killer tracks. But - what can I say? It got great reviews, and the band went out and played the entire thing live! Amazing guts in this day and age - to put out an album so heavy at this point in their career and then playing it every night!!?
Well, on to "Into The Wild" , and I wasn't expecting it to be this good ... really! This album retains the heaviness of Wake The Sleeper, but adds in a bit of variety with epics like "Trail Of Diamonds" and "Kiss Of Freedom". The album opens with "Nail On The Head", which is not the strongest here, but kinda catchy and most commercial, thus it was released ahead of the album as a video. But there's a number of rock tunes here that are among the best the band has done over the past 16 years - "Down For The Money", "I Can Hear You" and the title track all cool Heep rockers, blending Phil Lanzon's heavy hammond organ, Mick's guitar and band harmonies on the choruses. Best picks here being "I'm Ready", one of the best rockers the band has done in the past 30 years and an obvious live opening number, as well as the lone Trevor Bolder penned [and sung] - "Lost", a very different heavy rocker. On the latter half of the disc, there's a few more melodic rock tunes, such as "Believe" and [as the band revisits the naughtical theme] with the memorable "Southern Star".

No duds on this album, an enjoyable listen all the way through with so plenty to go back and hear again and again.
Check out my recent interview with Mick Box at Universal Wheels.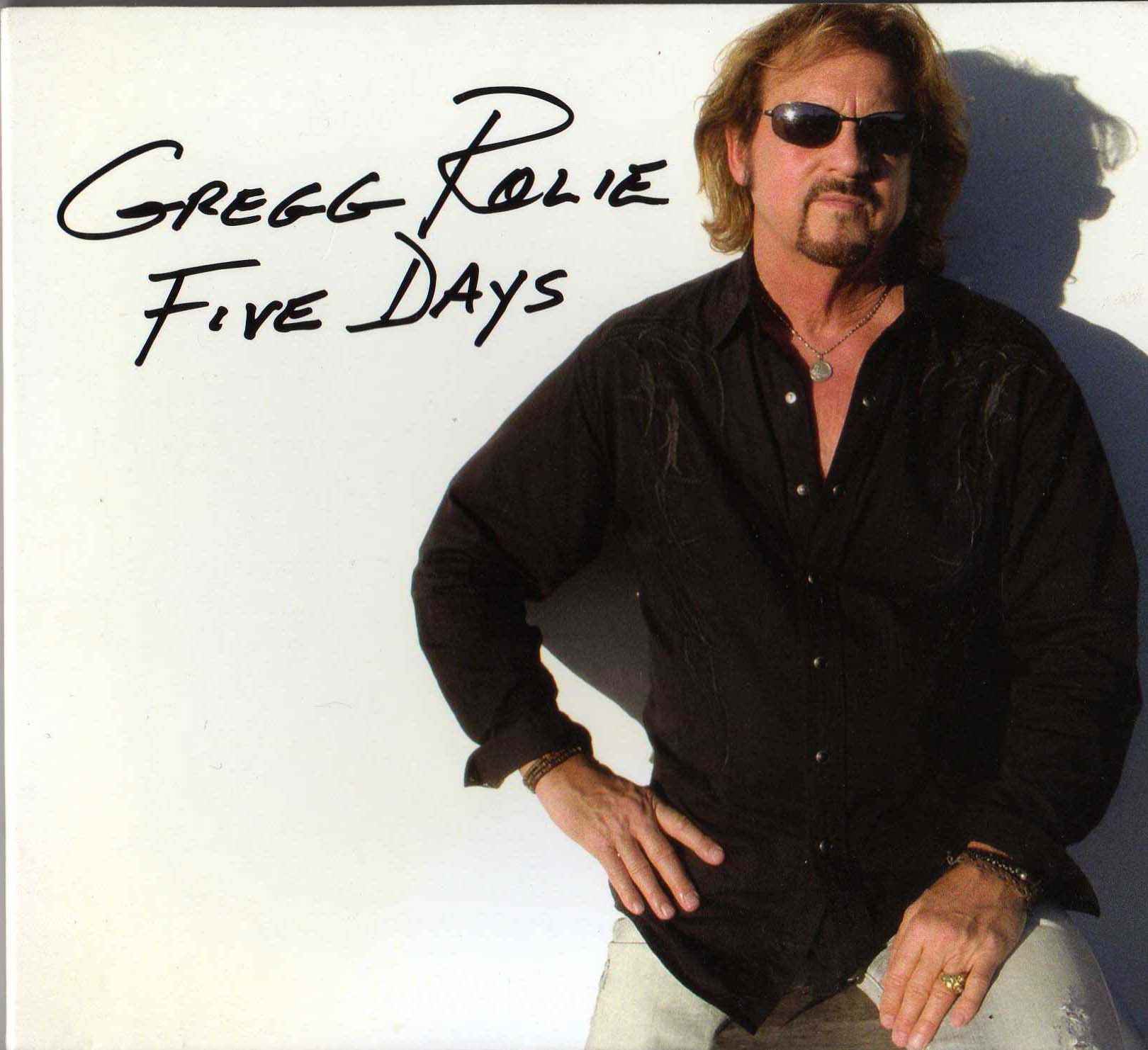 Gregg Rolie - Five Days
Any classic rock fan should recognize the name -- he was keyboardist and singer with Santana, during his late 60s / early 70s heyday, and was a fouding member and original singer in Journey. With Journey, Rolie sang lead (or co-sang) and co-wrote such classics as "Anytime", "Just The Same Way", "Feeling That Way", and my own favorite - "Of A Lifetime" (from the band's debut).
After that Rolie went on to release a couple of solo albums, as well as albums with The Storm and tour and work with various Journey and Santana alumni, most notable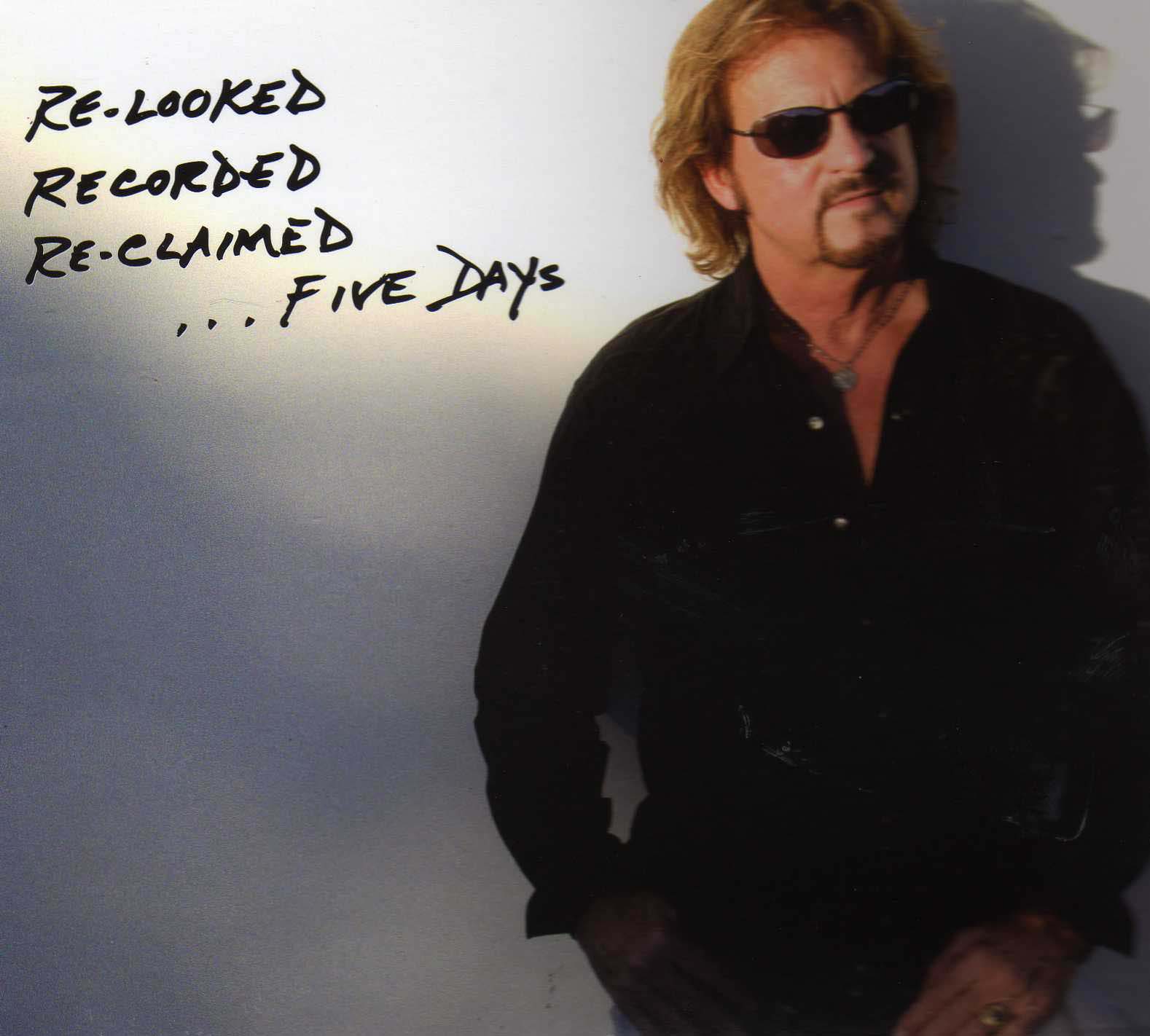 Axbraxas Pool. His latest solo release is a 5 song disc entitled "5 Days" (apparently after the time frame it was recorded and completed in). 5 Days consists of 6 tracks that Rolie has revisited, covered, and recently wrote - simply with piano & vocal, done live in his own living room. Two of Rolie's previous hits included are the Santana hit "Black Magic Woman" (originally penned by Peter Green, then of Fleetwood Mac) and the Journey hit "Anytime". With just piano and voice, Rolie gives these songs a whole new feel, like being in a laid back jazz bar with a piano player - slowed down with smooth vocals and for the most part - not much change in tempos. "Love Doesn't Live Here Anymore" is a slower melancholy tune, while "If I Went Home" (musically) sounds like it's trying to be uplifting, while "Cool Little Mama" is a neat upbeat tune - and this and "Trouble In Mind", (penned by Richard Jones) - are 2 tracks that would be something to hear furthered with a full band.
Here's hoping Rolie continues to offer more new music. Although "5 Days" is a very different recording, the classics revisit what he's done well and the new tracks give a hint that he could still produce some great stuff. For more on Gregg Rolie check out:
www.greggrolie.com
.
And while you're at it, check out some of Gregg's great contributions to classic rock with this or that.