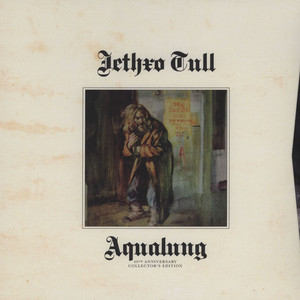 JETHRO TULL - Aqualung [40th Anniversary, 2CD set, Chrysalis]
Released in the spring of 1971, Jethro Tull's 4th album would become the band's best known work. Though the band's previous albums all had some success [primarily in England], it was "Aqualung" - a song about a homeless person, and an album that soared with Tull's unique blend of hard rock, folk, blues ... that would set the stage for a string of huge albums and tours all over the world. Often labelled a 'progressive' band, Tull undeniably had their own sound and style, minus the excessive noodlings that more 'prog' bands had. Anderson's voice, Martin Barre's electric sound and classic riffs, the flute, the tales often touching on social issues amongst the songs, and the band's classy way of going from a hard riff to a folky verse -- were something only Tull could pull off. Aside from the classic title track, which is easily the band's most identifiable and most loved epic, the album would also feature such classic radio staples as "Cross-Eyed Mary" and "Locomotive Breath". Dive deeper in to Aqualung and one will find gems like acoustic ballads "Cheap Day Return" [a short one - which preludes the more upbeat acoustic track "Mother Goose"], and the classic "Wond'ring Aloud" - another short piece, featuring just acoustic guitar, vocal and strings. Aqualung always had a great flow to it, and heavier tracks like "Hymm 43" [the band's first US single] and epics like "My God" [featuring Ian Anderson's flute solo] and [the closing piece] "Wind Up" sit well amongst the brief acoustic number "Slipstream"Wind-Up" and Locomotive Breath.
Aqualung is a classic, without sounding dated, and lyrical tales still relevant today. It is disc 2 of this package that will get the attention of Tull fans [and those more than just curious about this rock classic]. Featuring different takes of various Aqualung tracks, outtakes, most notably the rocker "Lick Your Fingers Clean", an earlier and lengthier take of "My God" and a full 7-minute take of "Wond'ring Aloud, Again". Also included is the entire 4-track ep "Life Is A Long Song", recorded just after the original release of Aqualung. Life Is A Long Song would become one of the band's most loved tunes, and remain a highlight of the band's live repertoire.
The 2 disc set comes complete with an extensive 32 page booklet, featuring an in-depth interview with Ian Anderson, offering loads of great insight and tales from the sessions and songs, as well as notes from Steve Wilson, whom handled the new stereo mixes, and a chronology of recordings from the Aqualung sessions.
For more info on Jethro Tull check out: www.jethrotull.com , www.tullpress.com and www.collecting-tull.com.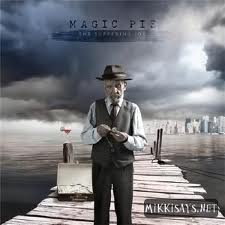 MAGIC PIE - The Suffering Joy [Progress]
Norwegian Prog rockers Magic Pie's third album is a disc that offers a great mix of classic prog sounds and melodies, drawing on progressive influences of Yes , Pink Floyd, Genesis, as well as hard rock pioneers like Deep Purple and Uriah Heep, and throw in a bit of modern prog influence like Dream Theater.
Magic Pie's blend of prog, balladry, and harmonies gives the singer a much larger and fresh platform for his vocals, highlights include the ballad "Endless Ocean" and the epic "Slightly Mad" [also featuring guest singer Maria Bentzen, and highlighted by Kim Stenberg's lengthy guitar solo]. The Suffering Joy offers quite a journey in sound and melodies, and while i find many prog albums filled with lengthy forgetable noodlings and cold self indulgent instruments, this album holds none of that - with each track easy to get into and well worth numerous listens. From the opening to "Questions Unanswered" [part of the 4 part "A Life's Work"], which comes in softly with just synths [reminds me of King Crimson] and Hauksson's vocals - this album appeals immediately. "Headlines" is perhaps the album's strongest moment, featuring the band's strength of going from a memorable riff, to soft vocal harmonies, to acoustics, and fastpaced keyboard / guitar interplay - all wrapped around great melodies. For those not familiar with Iceland's Eirkur Hauksson [who joined the band prior to this album] - he is known amongst Uriah Heep fans, as the singer in Ken Hensley's Live Fire band, singing the Heep classics and featuring on Ken's latest album "Faster", and previously known for his work with the hard rock outfit Artch.
A classic sounding album, looking forward to the follow up. For more info check out: www.magicpie.com.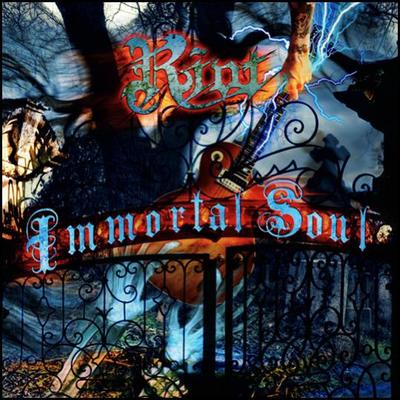 RIOT - Immortal Soul [SPV/Steamhammer]
Legendary New York metal rockers Riot are back. The band lead by founder / guitarist Mark Reale has been going for some 35 years, although never quite breaking out huge commercially, but have always retained a huge cult following who've dug the band's fast paced, hard driving approach, as well as being highly respected and influential in the hard rock / metal scene. Immortal Soul sees Reale return to the late '80s line up including [drummer] Bobby Jarzombek, [bassist] Don Van Stavern, [live guitarist] Mike Flyntz, and singer Tony Moore -- from the period that recorded the 2 highly rated Riot albums "Thundersteel" and "The Privilege of Power". For those that are familiar with the band or looking for some great new metal, "Immortal Soul" in ablaze with plenty of hard driving metallic rockers, such as the opener "Still Your Man", "Wings Are For Angels" and "Believe", as well as more groove oriented rockers in "Fall Before Me" and the slower paced "Crawling". Stand out tune here being the title track. Immortal Soul is a solid rockers' album; and if you're looking for something to fill in the gaps left by Priest and Maiden, and with a wider appeal [classic UFO] - check this album out. Great sounding, with Reale's dark, thick guitar sound and Moore's high end clear vocals make for a powerful album.
For more info, check out: www.markreale.com and www.spv.de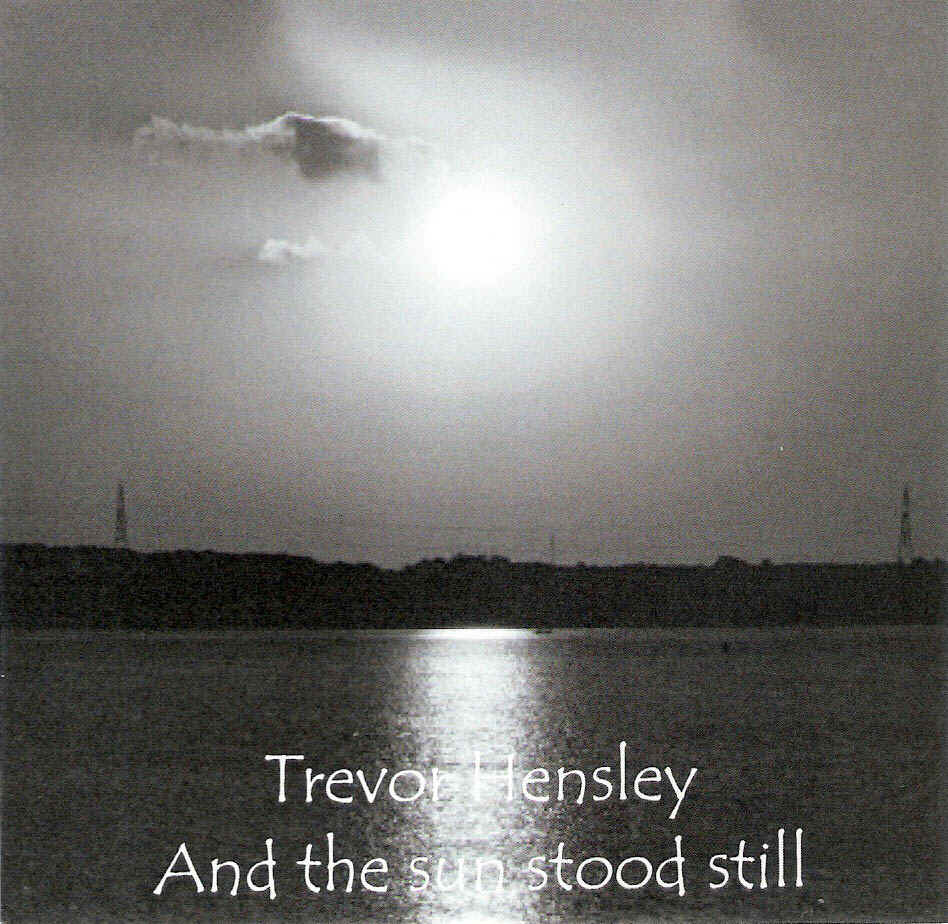 TREVOR HENSLEY / And The Sun Stood Still
Check out my interview with Trevor elsewhere at Universal Wheels. This is Trev's second disc of acoustic tracks, and with a voice not far off from big brother Ken, and an ear for writing simple and memorable melodies - it is no wonder this appeals to fans of Ken's lighter works. Joined by fellow guitarist and backing vocalist Stefan Allsebrook, Trevor Hensley serves 13 acoustic tunes, memorable melodies including "Tell Me Why" and "Cold Hearted Lady", as well as more haunting gems such as "One By One" and "The Soldier". Best picks include "Eyes Of A Child" and Trevor's tribute to brother Ken - "Holding Back Time".
For more info on these songs and Trevor Hensley's music, check out my interview with him elsewhere at Universal Wheels, and visit his website at: www.trevorhensley.co.uk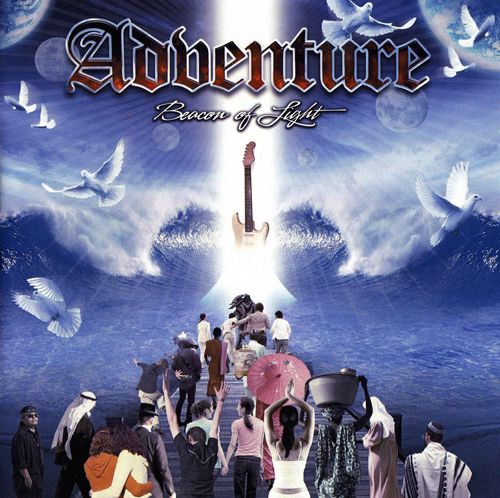 ADVENTURE - Beacon Of Light [Progress]
Another Norwegian band, who've been going for years, albeit this is just the band's 2nd album. "Beacon Of Light" being a fine mix of progressive influences like Camel, Tull [plenty of flute here] and ELP, along with harder rock of Uriah Heep. Adventure is based around Terje Flessen [acoustic, lead & rhythm, and bass guitars] and Odd-Roar Bakken [keyboards and occasional guitar], who also write all the material. Beacon Of Light features a few multi-part, lengthier numbers in "Something To Believe In" and "Beacon Of Light" -- both in multiple parts, and worthy of multiple listens right away to dig the band's use of 70s keyboard sounds. "Something To Believe In" [part 2] reminiscent of Heep at times, with the heavy organ & guitar and backing harmony, but as with the lengthier tracks here features plenty of light and shade following heavier parts. The band also uses 2 very different singers, plus back-up vocalist - which suit the band's light and heavy changes, sometimes in mid song.
Fave track here is "The Swan", with it's 70's synth sounds building up to a heavy melody, before giving way to closing piano reminiscent of Procul Harem.
"Crack In The Ice" [part 2] showcases the vocals of Vebjorn Moen, coming off almost opera-like; a heavier rocking piece. Beacon Of Light also features a few short instrumental pieces in "Emilie's Piece" and "Joybringer", both mainly acoustic guitars and flute.
Well worth checking out. May require a few listens, but there's loads of classic '70s feel, sound, different movements and great vocals to draw one back.
Check out: www.home.no/adventuremusic and www.myspace.com/adventurenorway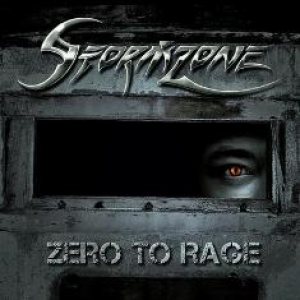 STORMZONE - Zero To Rage [SPV/Steamhammer]
The band's third album, and the first to feature new guitarist Steve Moore, finds Irish rockers Stormzone as a solid NWOBH influenced crossed with '90s metallers like Halloween, delivering 12 rockers, heavy, energetic, shiny modern metallic stuff, with big vocals from founder/frontman John Harbinson, plenty of cool riffs and fast solos. Fave tunes include the opener "Where We Belong", with it's keyboard build up, guitar riff and the band kicking into a gallop, as well as "Last Man Fighting", "Hail The Brave", and "Jester's Laughter" -- all big rockers. Heck, all of this disc is an enjoyable listen!
Check out: www.myspace.com/stormzone and www.spv.de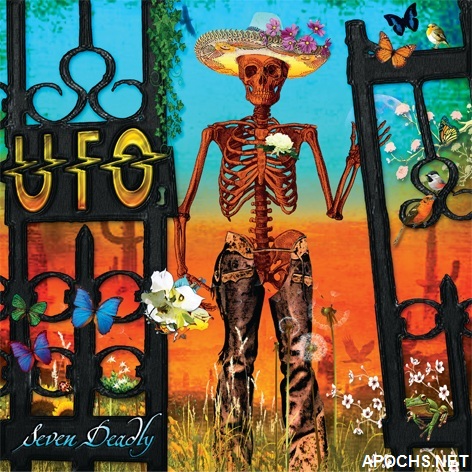 UFO - Seven Deadly [SPV/Steamhammer]
The latest disc from legendary British band UFO delivers more of the same solid guitar rock that has seen the band survive for so long, and more so put out a steady string of albums since the last departure of Michael Schenker and the arrival of American guitarist - who's adapted to the band's straight, no bs aproach. UFO fans will be satisfied, although the band really doesn't stray from the plot. I quite liked the last album, and the few before it, but really - not much has changed - for good or bad, i guess!
Phil Mogg still sounds great, as does the band of Moore, Andy Parker and Paul Raymond ... [and who the heck is playing bass, again!??], and the band still comes up with a batch a decent tunes that'll satisfy the loyal followers. Moore definately adds a lot to the band's sound with different guitar styles and [presumably] blues and southern rock influences [check out "The Fear"]. Faves here being driving blues rocker "Wonderland", "Mojo Town", and mid tempoed melodic rock tune "Burn Your House Down" [love the backing 'oohs'] , and earthy epic pice "Angel Station". Keyboards very scarce and in the background on this album, btw.
Comes in 3 formats, regular jewel case, digi-pack - with 2 bonus tracks, and 2LP orange vinyl, also with 2 bonus tracks.
Check out: www.ufo-music.info and www.spv.de
---
Reviews: ©2011 Kevin J. Julie / Universal Wheels / Travellers In Time