Mark Clarke
An Exclusive Interview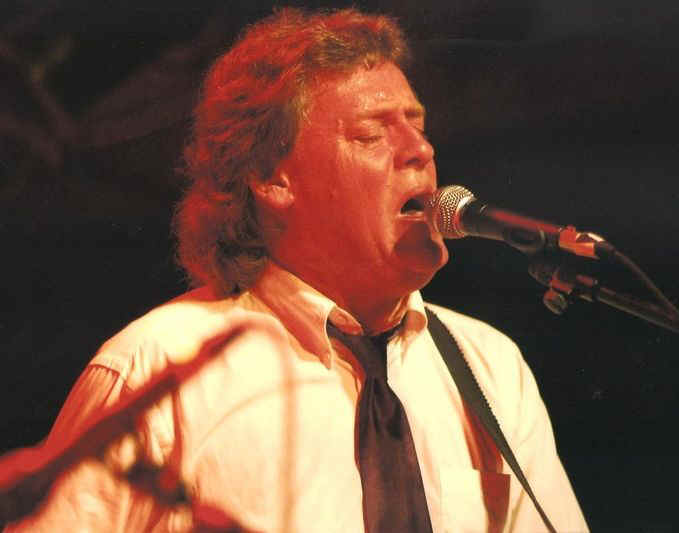 Musician Mark Clarke ; bass player, singer, and songwriter has been associated with such legendary rock acts as Colosseum [whom he still tours with], Mountain, Uriah Heep [briefly], Rainbow and Billy Squier, among others. Although, never the lead man, Clarke has always been a contributor and a well respected player and writer [check out his albums with Tempest & Nartural Gas as well].
Last year Mark finally stepped out on his own with his first solo album, after 40 years in the music business, titled "Moving To The Moon". The album features a wide range of pop-rocker, ballads, as well as more progressive moments. The title track is the album's main rocker, but it also boasts such great tracks as "Heaven and Hell", ....
Recently I sent Mark some questions to discuss his new album, and he was sporting enough to answer them while on the road with Colosseum in Europe. Check out Mark's album "Moving To The Moon"
including such memorable tracks as the epics Heaven and Hell and The Falling; as well as the upbeat One of These Days and the rocky title track at:
www.itsaboutmusic.com
and at his website:
www.markclarkemusic.com
.
---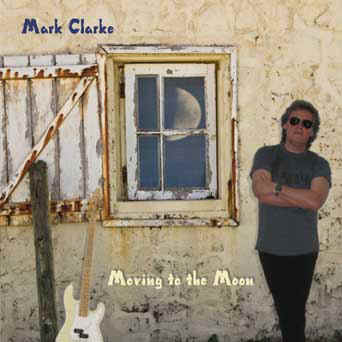 Having been in so many great bands, and being a singer in your own right, bass player, songwriter.... when did you decide to finally put together a solo album and why at this point in your career? [frankly, why did it take you so long ? :-) ]
Quite a few years ago I decided to do it and when I did it made me go into writing mode and it just all came out..
You've done all the songwriting, bass, vocals, as well as played keyboards, and have used only a few drummers and Ray DeTone -- who played guitar, banjo, keyboards, and co-produced the album. First what can you tell me about Ray and how you ended up working with him?
First Ray is a local player who had been in some local bands, and just hadn't had "that break" I guess we were introduced by a mutual friend and I just went into his studio to try out a few idea's but it was apparent from the beginning we would work together as he and I have a great relationship in the studio...and what a guitarist !!!
Why did you choose to do this album largely on your own [w/ Ray] - as opposed to option of calling in friends [big name players] that you've worked with over the years to guest [such as Billy, Ken Hensley, Clem, etc...] ??
W ell actually I was going to ask all these friends but it gets a little complicated and the fact that there wasn't much of a budget, but my next CD I will get a whole bunch of mates to appear on that one
Were the songs on Moving To The Moon written specifically for this album or have some of them been around for a while waiting to be put to disc?
Only one song "Without you" had been around for a while, in fact it was written for my late mother, but all of the others were penned for this CD.
Having been associated with 'heavy' rock names such as Uriah Heep, Rainbow, Mountain.... Do you think people are surprised to find out this is Not a 'heavy' rock album, but a very solid pop-rock album? MC-
Frankly I don't care. this is what I have written and I can only hope that any fans will come with me on this ride and enjoy it as much as I do... this is my life on record for all to hear............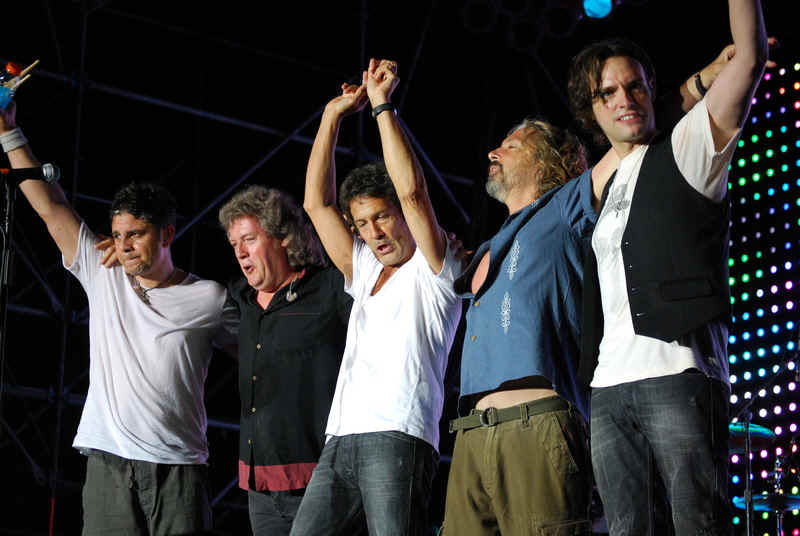 Can you tell me a bit about each [or some of] of the tracks? Be it where they came from musically or lyrically? One Of These Days - a good upbeat tune, that makes a great opener.
I can't wait to play this live it's a nasty little song. A Cowboy's Song - I love the melody and the alternating vocals w/ harmonies reminds me of McCartney. This is really a follow up to "Theme form an imaginary western.....I love this song,,
Without You - a great light pop rocker, almost a ballad. a beautiful song.
Thank you, as I said its about my late mother....
Modeleine - different song, like the changes in pace and the orchestrations [synths?]
This was based on a dream I had.....
You Saved The Day - a very different ballad; mainly just vocal.
This is about and dedicated to my three daughters.
The Falling - the beginning reminds of that Who song [The Song Is Over]....builds in to a nice little epic piece.
Kind of a life story really, I can't wait to play this live..
Heaven & Hell - great piano based epic. your vocals at times remind me a bit of either McCartney or Freddie Mercury.
My favorite song, again about my life in New York.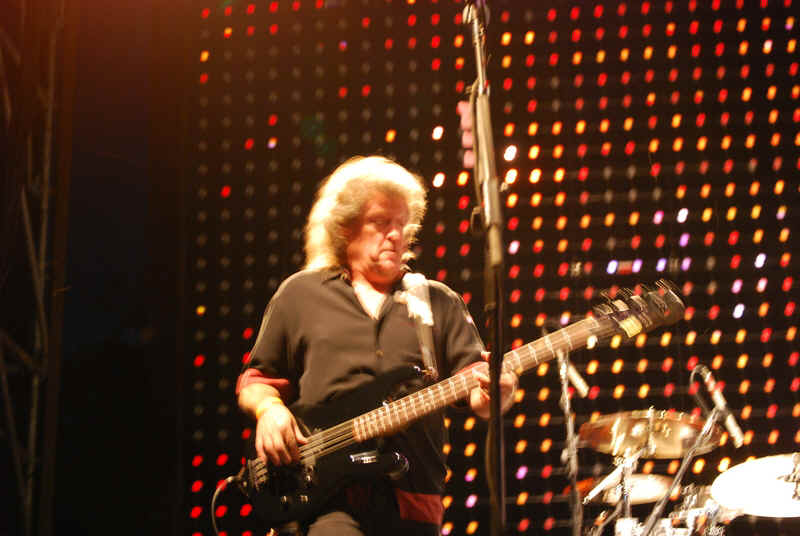 Moving To The Moon - the rockiest track here. love it.
Back to the Tempest days right !? I was thinking of getting Alan Holdsworth to play a solo on it but again - THE BUDGET .......
Then Tomorrow Comes - a catchy chorus and great harmony. like the different guitar sounds well.
It's true though, whatever happens, tomorrow just comes anyway...........and life goes on....
A Little Something - short & sweet
Just that,,,,short and sweet...I was going to make a real song of it but thought about it and then said, "fuck it, this is the song"..........
Love the variation amongst the songs, you've got so many great different melodies, different instrumentation song to song... - Do you have any favorites or any that hold a special place or meaning for you?
As I said "Heaven and Hell" MEANS SO MUCH to me. this is I think the best lyric I have ever done. Also " One of these days" has a place here too.
How has reaction to the album been so far? I hope you're getting more recognition aside from those that recognize your name from above mentioned bands[!?] I think this would appeal to a wide range of listeners.
Well so far so good ..the reveiws havd been nothing short of fantastic to date..
Was there tracks written and/or recorded and left off? And have you any plans for a follow up project?
You bet! I have a few songs for my next CD already but first I MUST tour with this CD and play it to people........
What else are you currently up to these days? Any more plans with Billy Squier? [recording or live dates possible in the future?]
Well I'm still touring with Colosseum in other parts of the world and as far as Billy Squier goes I really don't know, but I would love to go out on tour in the not too distant future with him........
Incidentally, have you listened to new releases from some of your ex bandmates? [Ken Hensley's new one?]
---
Interview: ©2011 Kevin J. Julie / Universal Wheels / Travellers In Time