Well, 2 new releases from Canada's Harem Scarem [also known as 'Rubber' here].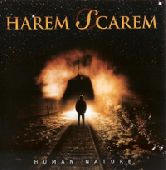 First up is "The Early Years" [released overseas a couple of years ago], which consists of 16 demo tracks, preceding the band's 1991 debut album. A couple of which would eventually end up on the first album – the ballad "Honestly" and the radio hit "With A Little Love". The band's trademark sound of big guitars and big harmony vocals [at times overblown] are there from the start, and it's a good mix of rockers like "Whatever I Want" and "Lovin Like 90" alongside syrupy ballads like "Say Goodbye" and "The Right Time", as well as heavier slop-pop stuff like "One Of The Wounded".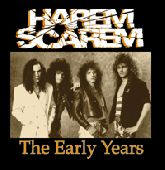 It was the band's second album "Mood Swings" [1993] that presented a bit harder and darker edge and less sugar, and that is where the band's latest album "Human Nature" sits alongside. Some 15 years after the band's debut, vocalist Harry Hess and guitarist Pete Lesperance are still churning out solid albums. Kicking off with the title track, which is one of the first 4 cuts here that rock. "Reality" is another easy favorite with it's heavy riff, as is the poppier "Starlight" - both classic 'Scarem. Few ballads here, though "Hanging On" ain't very light and "Give Love / Get Love", with it's Queen-like chorus vocals is on the heavier side [thanks primarily to Pete Lesperance's guitar sound].
Like I said, if you like ANY thing of the band's past, check this out. Great riffs, vocals, songs and big guitar-rock production.
For more info check out > www.haremscarem.net ,
As well as www.bullseyecanada.com *
* Bullseye has also released the band's 2002 album "Weight Of The World", as well as 2004's "Live At The Gods (Festival) 2002" [CD & DVD].