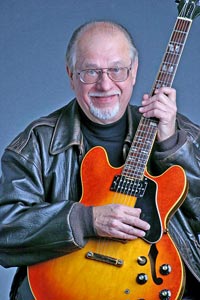 Q] You were a big part of the Detroit 'Motown' sound of the 60s.
How did you get involved with Motown Records and wind up playing on and producing so many records from that classic period of popular music?
DC: I had played on many hits such as Handy Man by Del Shannon, Real Humdinger by JJ Barnes and SOS by Edwin Starr before Motown. One day producer Hank Cosby and James Jamerson, Motown Funk Brother, called me to be part of a Motown Producer's Workshop above Golden World Studios. They offered me a retainer to play two hours at four nights a week in this workshop to allow Motown producers to come up with some new ideas. Producer Norman Whitfield brought in a song for the Temptations called Cloud Nine. During the rehearsal I brought out my 'wah wah' pedal and Norman loved the sound. Within two weeks I was working at Motown. I was still a free agent but I was usually in the studio for two sessions a day five days a week.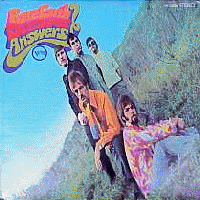 Q] You are cited as having discovered Rare Earth. What do you recall of that band early on, when you introduced them to Motown? Did you keep in touch with Rare Earth after the band took off? [Any contacts or friendships still there?]
DC:I knew the members of Rare Earth when they were a bar band called the Sunliners. One day they hired Mike Theodore and me to produce and arrange four songs on them at Tera Shirma Studios in Detroit. We sent out the demo and got them an album deal with Clarance Avant and Venture/MGM records. Motown picked them up after that. I still hang around with Gil Bridges who leads Rare Earth and takes the group on the road.
Q] What's your take on the band still playing with just Gil Bridges these days?
DC: The band still sounds great and keeps busy.
Q] Do you have any favorite Rare Earth recordings or stories?
DC: There are some stories on Rare Earth when they were The Sunliners on www.soulfuldetroit.com. There is a thread on Ralph Terrana, one of the original members. When I was with The Royaltones we both worked for a summer in Somer's Point New Jersey.
Q] You did a number of session jobs for big names such as The Supremes, Temptations, Spinners, Marvin Gaye, Ringo Starr and George Clinton. Who were some of your favorites to work with?
DC: I liked working with all of them. Marvin Gaye was a super nice guy and so was Ringo Starr. Any artist who mistreated the musicians could almost be sure of not having a hit so most artists were very nice to us. Most of the time I worked in the studio with the producers and arrangers and not the artists.
Q] What were some of the biggest hit singles and/or singles you were involved with?
DC: The discography is on my website www.denniscoffeysite.com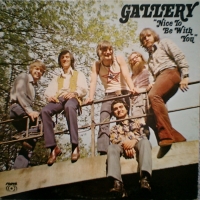 Q - Do you have any mentions of what your biggest charted or sold recordings [involved with] might be?
DC: "Scorpio" and "Nice To Be With You" by The Gallery were my biggest sellers and gold records.
Q] You also recorded a few lesser known acts for Sussex Records, siuch as Mutzie, Gallery and a Canadian band named 'Amish'. How did Sussex come up with these acts and how did you wind up producing them?
DC: Mike Theodore and I were staff producers at Sussex. We did our own A&R and brought acts to Sussex. We usually sent demos of the acts to the president of Sussex Clarence Avant for approval.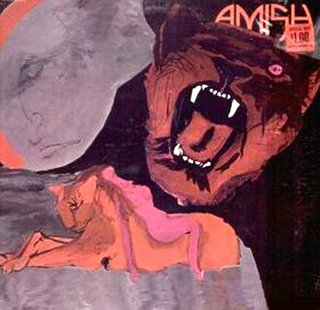 Q] Do you recall anything of the Amish record? (It featured singer Doug Stagg [RIP], keyboardist Ron Baumtrogg, bassist Mike Gingrich and guitarist Jack Byrne. I was told however that Byrne was a draft-dodger who couldn't cross the border to record, so session guitarist Joe Gutz was used instead. There was also a cover of Traffic's 'Dear Mr Fantasy' on the album.)
DC: We recorded Amish at GM Studios in East Detroit. Milan Bogdan was the engineer. Joe Gutz got special thanks on the album cover. I am not sure who decided to do a cover of the Traffic song.
Q] Would you have had any contact with bands like Amish beyond the album's recording? [I understand a 2nd album was demo'd or recorded, but never released].
DC: We usually had contact with our current bands. Mike Theodore had more contact with that band then I did. I think promoter Bill Gefross (sp) was involved with some of our Canadian groups. [For continuing information, please visit this link.]
Q - So you would have gone out to shows and seen bands like Amish perform?
DC: No. Bill Gefross, their manager, brought them to us.
Q] Were you familiar with the rock n roll scene of Detroit, such as The Amboy Dukes [Ted Nugent], Bob Seger, Alice Cooper...?
DC: I played with the Lyman Woodard trio in those days. We played funk/jazz at the Grande Ballroom as opening act for the MC5. Ted Nugent was kind enough to let me use his stack of amps at an outdoor Michigan State Fair gig.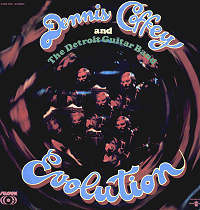 Q] You also have a number of your own albums recorded over the years. What are some of your own musical highlights and recommendations [of your own catalogue]?
DC: My albums are listed on my web site. Their may be a copy of Big City Funk available now on Amazon.com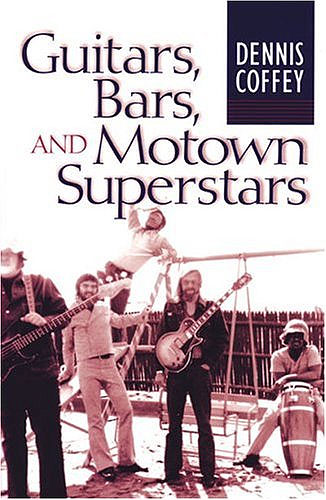 Q] You have your own book out. Can you give me a brief overview of what & who it covers?
DC: My book covers my life as an artist and musician in Detroit, New York, LA, etc. You can order or buy my book from Amazon.com or Borders Book stores in North America. It is published by U of M Press in Ann Arbor. You can order the European version on Amazon.co.uk. It is published by Beecool Publisher in London.
Q] What are you currently up to?
DC: I just recorded a live CD at Baker's Keyboard Lounge in Detroit.
I also just got back from doing a concert at South by South West in Austin, Texas. I had Lil' Buck Senegal's band backing my and Buckwheat Zydeco on B3 Organ. I will be performing on May 2nd at Ponderosa Stomp in New Orleans with the same band. I will also be at World Rhythms Festival in Toronto on July 14th.
Q] What's on the live CD?
DC: A jazz/funk version of Scorpio and Just my Imagination, Chicago Song, Way Back Home and some Jimmy Smith and Jack McDuff songs.