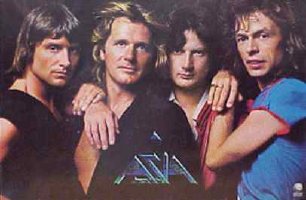 Thirty years ago [April 1982] – the debut album by the 'supergroup' Asia was released world-wide. At the time I managed to get a copy of it on cassette, something that would go with me for days on end in my Walkman while I delivered newspapers, or biked somewhere. First came "Heat of The Moment", and then other hits "Only Time Will Tell" and "Soul Survivor", as well a few others received plenty of radio play back then. Videos for the first 3 cuts were also made and featured on MTV. And beyond the bigger hits, this album was classic all the way through. The album would reach #1 on the Billboard charts, and be one of the biggest selling [if not 'The' biggest] albums of 1982. "Asia" was my introduction to the names John Wetton, Carl Palmer, Steve Howe, and Geoff Downes, because then – at the age of 12 – I had yet to discover such bands as Yes, King Crimson, ELP, and numerous others these guys had been associated with.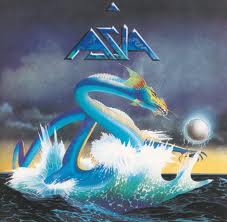 "Heat Of The Moment" would lead off side one with it's classic Steve Howe riff. A classy AOR rocker, that would reach #4 on the singles charts and go on to become the band's signature tune [the 7" single included a non-LP track titled "Ride Easy"] while the follow up track [and top 20 single] . "Only Time Will Tell" would feature a dramatic intro and become perhaps the band's next most memorable song over the years. The album though was simply enjoyable in those days [and still is] from track to track. "Soul Survivor" was the third track, another classic progressive rocker, that had enough AOR appeal that it too was jumped on by radio stations and easily liked by listeners. For a long period in '82 I recall any 3 of these tracks being on the radio throughout the day. It was that 'AOR' appeal that made "Asia" so huge; as the album was really progressive, but songs were short enough for radio play, and the songs all having recognizable and catchy intros, hooks, riffs, as well as harmonies, keyboards, -- timed perfectly as 'arena' rock acts like Journey, REO Speedwagon, Foreigner, etc.. were huge in North America at the time …. And the album certainly was progressive enough to appeal to fans of the band members previous bands. I'm sure Yes or ELP fans could easily dig tracks like "Time Again", "Wildest Dreams", and closing cut "Here Comes The Feeling". Side 2 also boasted 2 other gems in the ballad "Without You" and the other "Cutting It Fine" - a more upbeat rock tune.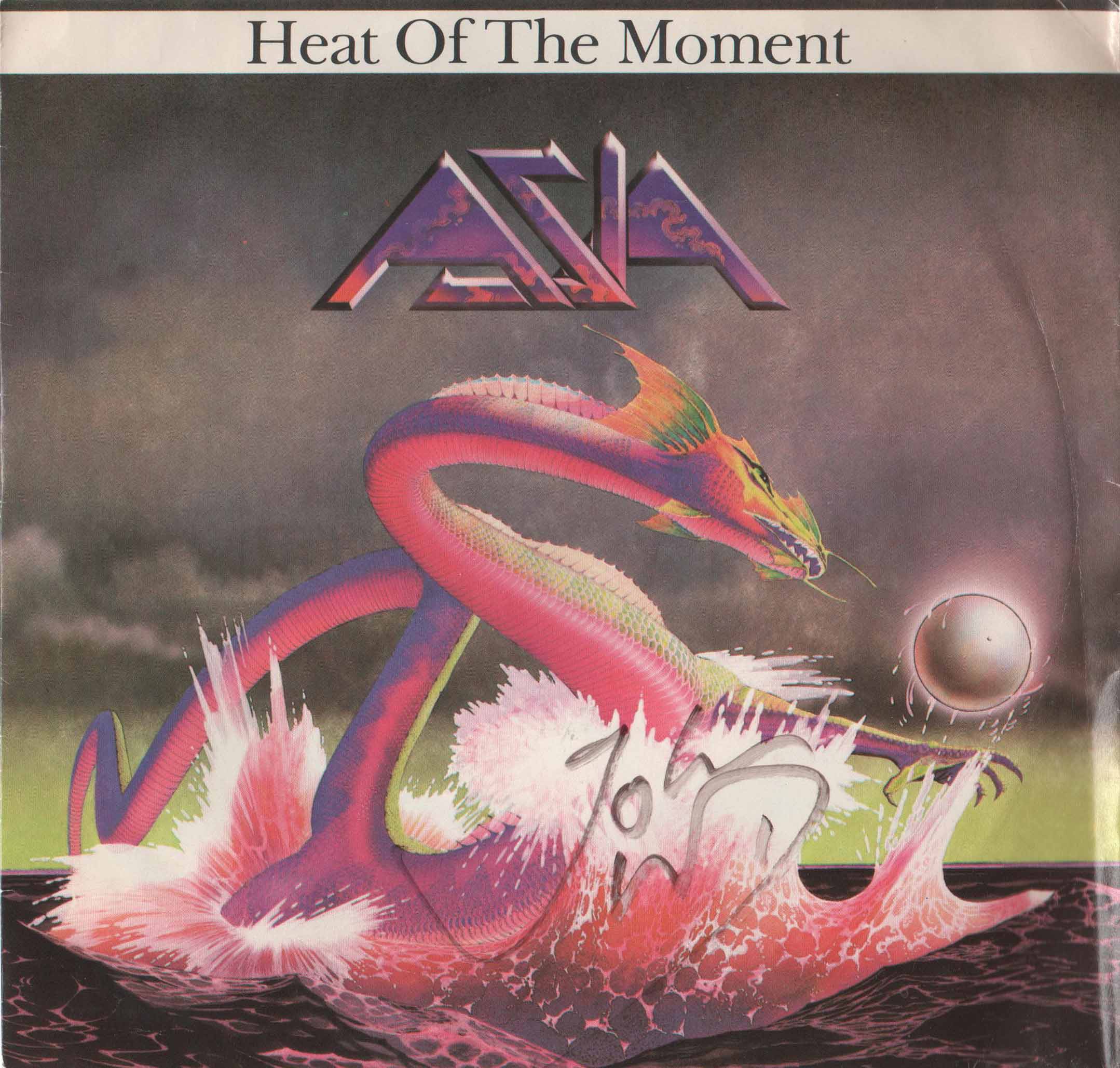 In a 1995 interview I did with John Wetton, he told me that 'Here Comes The Feeling' and 'Ride Easy' were originally submitted for the Wishbone Ash album he'd recorded on a year earlier, but were rejected, thus leading to his departure from that group. Legendary A&R man, and longtime supporter of John Wetton, John Kalodner replied to an email years back, telling me that it was with Uriah Heep that he'd first seen Wetton [though I've also seen an interview where he also says it was 'UK'] and realized he was the guy he wanted for a group he wanted to put together. Ironically, then unknown guitarist Trevor Rabin was also considered for Asia early on, but opted out and took Steve Howe's place in a reformed 'Yes' in 1983. One can't help but notice that Yes's hugely successful comeback album that year "90125" was produced more to the radio friendly standards of Asia's debut as opposed to that band's more lengthy progressive albums of the early to mid '70s.
Listening back to this debut album now, it is simply so good in song and performance. Really – who writes and plays like this these days? And Carl Palmer [!!], No one plays drums like this! John Wetton [1995] – "There's always a chemistry on a first album. There's always that spark between people, and then it's never the same. It may be more successful on the next album, but you'll never get that spark again. It only happens when people meet and somehow the relationship changes after that."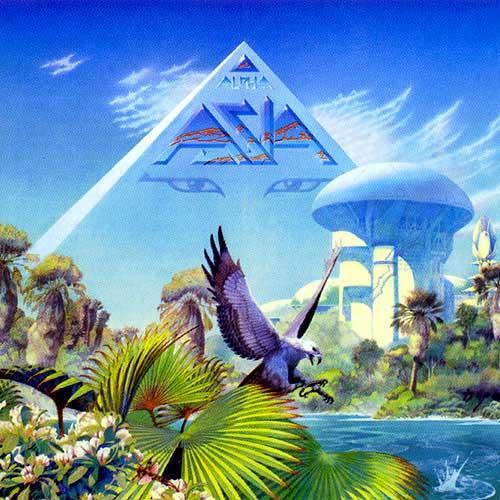 I recall hearing the band's first single - from the much anticipated follow up album ["Alpha"] called "Don't Cry", and although it's a great song, and one I enjoy now, at the time – it lacked a bit of the kick of "Heat Of The Moment", and the idea of grown men singing about crying wasn't that cool to a 13 year old rock fan. That and the follow up "The Smile Has Left Your Eyes" were a bit sappy for me back then [the latter still is], and Alpha did not hold my interest for long back then. Alpha may have been successful commercially, but certainly not as successful as the first album, nor was it everywhere on the radio as the debut album tracks were. At that age I really enjoyed the albums and bands of the day and quickly jumped from album to album, band to band if something else caught my attention. By the time the third album - "Astra" came out, I had been unaware there had been a line-up change and got the album well after it was released. Again, the lead off track "Go" was great at the time, but the album as a whole didn't keep me and that was the last I bought of Asia for years. I did check out a 'best of' release, featuring songs from the John Payne version of the band, but the magic was not there IMO without the 4 original members. John Wetton stated in 1995 that - "The trouble with Asia was we had a lot of success very quickly, and that kind of pisses a lot of people off, so these people are just waiting for you to fall!"
The band's return in 2006 was a nice surprise, and although so much has changed with the music industry [for the worse!] Asia would not be able to repeat the success of their early days, but "Phoenix" was better than I expected with tracks like "Never Again" and "An Extraordinary Life" being as good as anything on the debut LP. The follow up "Omega" was equally impressive with favorite tracks "Finger On the Trigger", "I Believe" and "Through My Veins".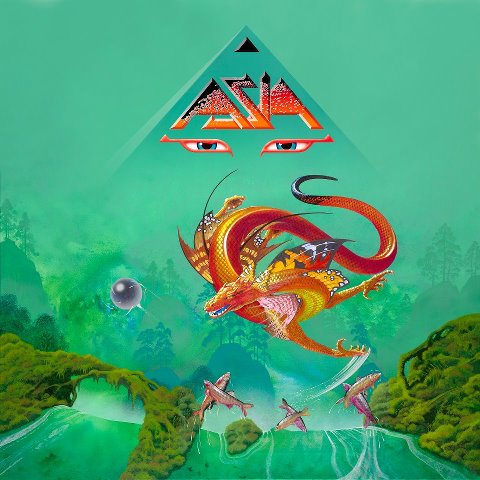 The band's 30th anniversary album "XXX" is set for release on Frontiers Records, July 2nd with a world tour to coincide. The album was produced by Mike Paxman, who also produced "Omega", as well as the last couple of Uriah Heep and Status Quo studio albums. Roger Dean's artwork graces the album, as it features the Asia dragon, revisited. A special 30th anniversary edition of "Asia" – the Mike Stone produced first album, will be released in October, and will feature at least one bonus track and other 'bonus' material. The band is also set to release a live DVD titled "Resonance", filmed during the band's 2010-2011 "Omega" tour in Switzerland.