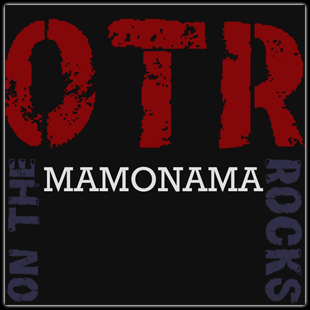 OTR is the new band featuring singer John Lawton [ex of Uriah Heep, Lucifers Friend, and Gunhill] and guitarist Jan Dumee [ex of Focus]. The band's debut album is titled "Mamonama" and is available through Lion Music.
Mamonama is a very unique mix of rock, jazz, blues and more – an album that is very strong musically and lyrically, and is well worth checking out for any music fan.
For more info check out:
www.lionmusic.com ; www.otr-band.co.uk ; www.jandumee.com & www.johnlawtonmusic.com
*- All photos are credited to the above mentioned websites.
---
[KJ] Congrats on the new album! First can you give me a bit of detail to the band-name and the album's [and song] title - "Mamonama"?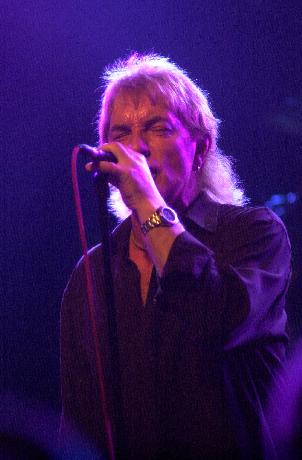 [John] Thanks for that. The band name was taken from Rio On The Rocks, but we decided to take away Rio and just leave On The Rocks, but then we heard that there was another band from Brazil a few years ago called that, so we shortened it to OTR.
Mamonama is a fictitious place, where we would all like to go to, a bit like Utopia where everything is just perfect, so come on catch that train.
[KJ to John] Jan Dumee is a very diverse and amazing player. What was it that lead you to want to pursue this project with him? Can you give me some insight to his sound, style, songwriting and generally how he was to work with? [Baring in mind you've worked with a number of great guitar players in the past]
[John] Putting me on the spot here…yeah Jan is an exceptional guitar player, a bit like Peter Hesslein (in style) from Lucifer's Friend. Good songwriter, but I did have to adapt the vocal lines to suit the melodies he had written, which were really for guitar. An easy guy to work with …at the moment.
[KJ For Jan] John is quite a classic singer blues & rock singer. What did you know about him previous to hooking up and [being a few years younger] – what was it like working with him?
[Jan] Actually I knew more about him than I realized. I remember a great song when I was a child, but didn't realize that it was Lucifer's Friend. Sang by an incredible singer; John Lawton. Burning Ships was a quite famous song here in the Netherlands.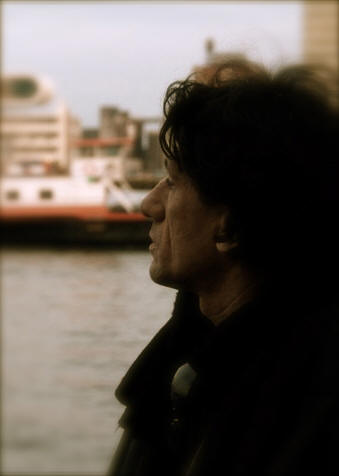 Can You believe that one of the singles I bought for my birthday as a very little boy on '45 speed, was a vocal group Les Humphries Singers? Yes it's funny, I only became aware of those thing when a friend of mine introduced John to me as a lead singer when I was looking for one for my band. Actually I knew John only as one of the best singers of Uriah Heep, since my time in Focus having shared the stage with the current Uriah Heep.
For me it's really a circle becoming round that a very rare and hot, warm voice of the past came back into my life; so present.
[For Jan] You've worked with Focus, and recorded solo. For those of us not familiar, can you give me a brief mention of your career highlights, influences, favorite styles to play and listen to and anything else of interest to those of us who really like your work on Mamonama?
[Jan] My highlight so far was when I started with Focus on A 1st World Tour and suddenly I was playing for big audiences with music that is quite ideal. This was, for me amazing. What could be better than playing vulnerable and crying guitar melodies and be listened to by thousands?
Musically I had already another highlight making music with my own Brazilian world music band O Septeto Plus; with great musicians from Brazil, Holland, Senegal, Croatia, and Argentina. Compassionately and musically still a highlight for me. Furthermore my interest in music is more or less in jazz, classical, rock, Brazilian, Cuban & world music. So I am a guy that is multi-disciplined in enjoying music. Actually [I know it's a cliché], but for me there only exist good and bad music.
[KJ] Mamonama is a very different album to anything I've ever heard. It rocks, but has so many interesting musical elements, like jazz, blues, - how did all these different musical styles evolve during the writing and making of this album?
[John] In my opinion, it just clicked, with out any trouble really. Jazz/blues is my thing anyway. The Brazilian guys brought another feel to the songs, especially the drums, he played it to his style and I love that. I think that Jan brought the touch of Jazz to the album with his style of playing.
[Jan] I think apart from the input from John and The other members, it's really the result of how I create music in general. Yet still [in my opinion] on this album I kept my creativity quite within' the lines; also my thoughts about the production and arrangements.
I didn't want to create a 'new music' with Manonama, only explore new compositions. John's input as singer and his musical conception confirmed actually my rock conception of how to arrange and produce it. So automatically because of his voice it came to have a 'seventies' atmosphere [that is a compliment!] with some 2008 production effects here and there. Our main goal was just translate our 'blues' into music. Just play and make chemistry with our band buddies!
[KJ] John and Jan are obviously the names' of OTR, but credit must be given to the rhythm section and the keyboard player – who all sound great on Mamonama. What can you tell me about them and working with them all?
[Jan] Yes I really think a lot of credit should go to the boys from Brazil. I played with them during the shows on my solo project 'Rio On The Rocks'. I found them to be monster players. Xande especially, I believe he; with is particular way of playing is important to OTR as Pierre Van Der Linden is to Focus or Bonham was to Led Zeppelin etc.
[KJ] Was it very much a full band recording with various members bringing in ideas?
[Jan] Well, actually I composed the whole thing and John added some melodies on top in two or three songs. He is also responsible for the lyrics and of course, how the songs and melodies are interpreted. Xande translated my thoughts about drum arrangements and ideas superb. He made them better or gave another point of view. That worked very good.
Some songs I wrote actually for Focus but now used them for OTR, with the necessary change in conception. Marvio's organ, Rhodes and acoustic piano sounds were something I insisted in the production, not the use of synthesizers etc. It's also the reason we sound quite 'late sixties and seventies'.
[KJ] Mamonama features 3 really good ballads, but "Steal The Night" has got to be my favorite [and many others'] track on the album. It is quite an epic. What can you tell me about the ideas and making of this song?
[John] The first and last vocal sections were already worked out as instrumental sections for a Focus album, but of course Jan left the band before it was fully recorded.
Again I had to adapt the vocals and write lyrics (as I did for all the tracks) to suit the melody lines. Jan worked out the instrumental passages and yes it is a bit of an epic, but a good song to work on.
[Jan] Actually it's nothing more than translating inner feelings and when I sit behind the piano or guitar I put myself in a style or concept and let my feelings [I also chose the painful, happy or sad moments I have in myself on which I wanna' base my music] go through my hands. For the most part I got a good result. Having had this part of the process my ratio 'E Brainful' parts start correcting some things in those compositions and/or arrangements. John adds his feelings and ideas in the music and fortunately they all correspond with mine.
[KJ] Another song I really like is "The Corner Club". It has a somewhat folk and southern rock feel to it, and a neat storyline. What can you tell me about this track – musically and lyrically?
[John] I really like this track, it's so different and a good song to sing, a touch of the Irish I feel. Jan came up with the title, and I thought yeah, a club where the guys go hang out, get away from work, the kids, have a Jack or two, watch some sport etc…. But hey it also applies to the females as well.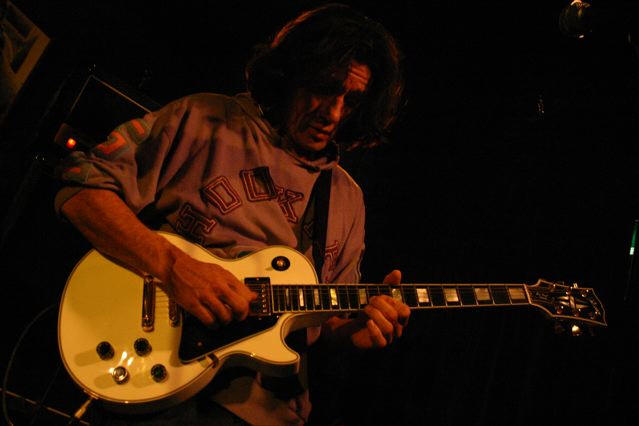 [Jan] I didn't think about southern rock straight away when I composted it. I feel it's more a mix of the compositional 'school' of Focus and the type of music that's use to be composed by composers in the state minas gerais of Brazil. It was a movement that existed more or less with great Brazilian music names such as Milton Nascimento, Beto Guedes, Flavio Venturini, Toninho Horta and Lo Borges. The name of this movement was 'Clube De Esquina' which means corner club. Of course they got their influences by country; Focus, The Beatles, Brazilian folklore and medieval music. The composition 'The Corner Club' is dedicated to them and especially to my friends Beto Guedes and Toninho Horta.
I consider this composition most 'Focus-like'. Harmonically the B part actually is full of medieval changes but the way of mixing deletes it a bit. This was because John wanted one voice louder on top [medieval is homophonical; all melodies are rhythmically equal and their importance is relation to each other too]. Well that's also OK. Yes the other 3/4 verses are 'southern rocky' sounding. I feel the Eagles but the 4/4 bridge is really Focus.
The lyrics of John are lovely. Also as a cozy metaphor for musical and social meetings just of the corner of the street.
[KJ] Can you tell me a bit about a few of the other tracks that you enjoyed doing in particular? [I really like Taking You Down, Ghetto, Face To Face and Hello is a very unique ballad]
[John] Hello, for me was really important lyrically. My mother died 3 years ago and she suffered from that terrible disease Alzheimer's, so the last few years of her life were spent in her own world, not recognizing anybody and I tried to write the lyrics around how she must have seen life through her eyes. Of course the backing vocals from Sonia just added that something extra, very moving….
[KJ For John] Vocally you get to a lot more on this album, than simple rock tunes. How different of an experience was singing on this album, compared to your previous JLB albums?
[John] Oh a lot different, the keys of the songs were for me, just right, so I had a lot more freedom with my vocal range. I did the vocals in a small studio in Rotterdam, very intimate…but great.
[KJ For Jan] You play a lot of different styles on this album. How fun was this album for you as a guitar player? Did his album give you any more freedom to try anything new and different?
[Jan] Actually not that much.....! My challenge was to stick to a musical and productional concept John and I had in mind. We did it with a lot of dedication, therefore I feel proud of what we all did on this job and that we feel satisfied with it.
[KJ] I think the consensus amongst fans is that this is an excellent album. Did you have any high expectations of how it would be received?
[John] Not, not really, I had always said that it's not what fans will expect from me…. I think the reception the CD has received up until now has been good. I hope it continues.
[Jan] To be honest, I didn't know what to expect. I know the album is made with a lot of love. If the [new] audience and reviewers can catch that feeling we feel in our music, well.............that's the most beautiful thing.
[KJ To John] At this stage of your career, you still sound great and like you're enjoying making new music. Why is that? [Considering how the music business is these days]
[John] Hey, I enjoy what I do; music has and is my life. I have been very lucky to have performed and recorded with some great musicians. As long as I enjoy it I will carry on. But I have always tried to do something different with every new recording and OTR is no exception.
[KJ] What are the present plans for OTR? You have a tour planned? It's early, but any intentions or plans to record a follow up? [And when might we ever see you guys in North America?]
[John] Follow up…it's early days yet; we have to get the name OTR better known. Of course we want to play live and we are looking into it at the moment, but the world economy is not really conducive to long tours, we will see what develops.
[KJ] OTR is your main project at the moment. Do you guys have anything else you'd like to do or anyone else you plan to work with in the future?
[John] I think we have enough to do promoting OTR right now. I have some live shows coming up in Europe, which will take me into the new year, but working with Jan and maybe another solo album, are something for 2009.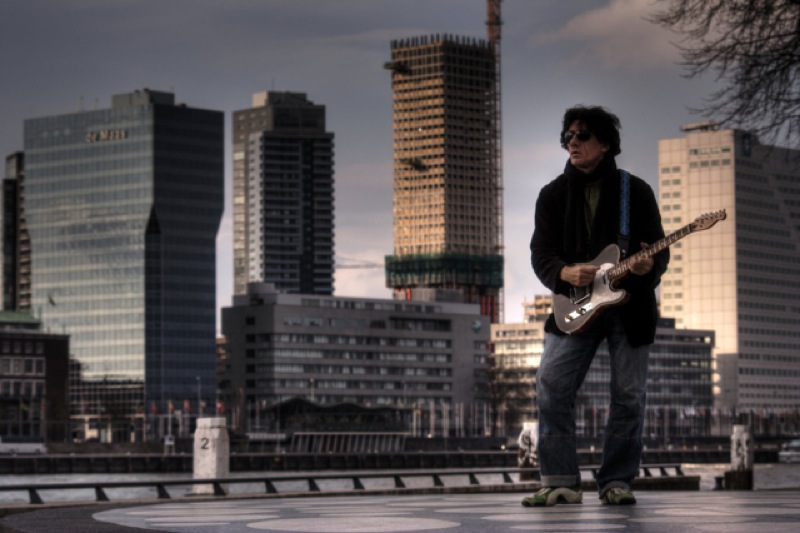 [Jan] OTR is my main baby, but I have other projects for the future and right now! In Rio de Janeiro (where I use to be) I have my jazz group (actually better to say that I am constructing this group), with some renowned Brazilian musicians. I hope always to be able to explore my jazz-Brazilian-world, composer side. Here in Holland I have a very nice Brazilian/Cuban/jazz group named The Cubrabop Quintet. Recently I have been playing with Pierre van der linden and Bobby Jacobs, my buddies from my Focus era, together with a chromatic harmonica player! I think it might be an interesting quartet for the future; not in the field of prog, but more in the one of experimental jazz/jazz-rock! It was nice that I had musical fun after two years with them again! In the planning is also a tour here in the north of Europe with Brazil's guitar/composer VIP Toninho Horta. So far nothing strongly planned. I am at the moment - not playing a lot, but cooking the eggs for the future. And I will do some shows and work with (again) a Brazilian singer named Margareth Reali, really nice. Some other incidental projects, others for the long term!
My dream is to make a lot of music for movies, so I hope to develop that once to have time!