An Interview With Buffalo Rocker:
JIM CREAN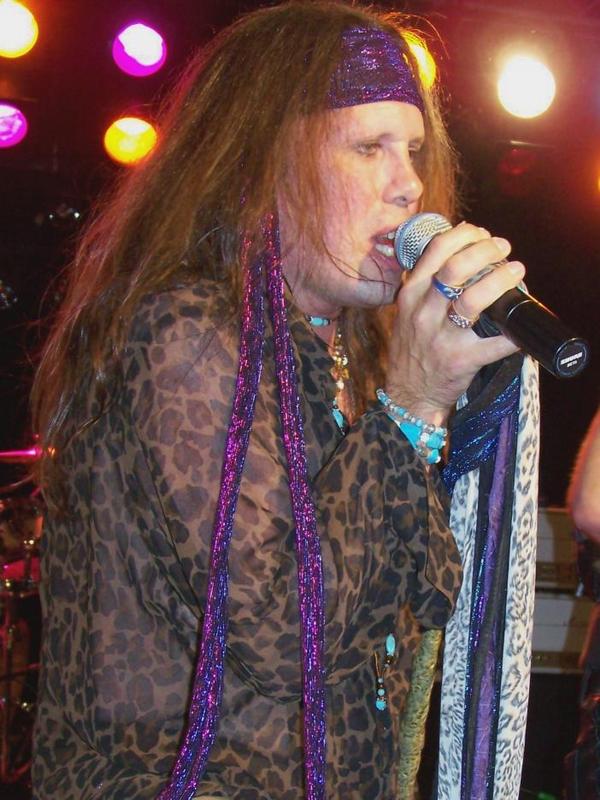 Jim Crean has been around the Buffalo music scene for years, and has released 3 solo albums, his latest "Velvet Crush" is a great collection of big '80s type rockers, which features the talents of Phil Naro [24K, Talas] as well. Here Jim gives us a bit of his history and details on his albums and other projects.
Check out: www.jimcrean.net; www.philnaro.com; www.hairnationband.net; www.talas.synthasite.com and www.melodicrevolution.com.
---
Jim, can you tell me a bit about your earliest musical influences – favorite bands, singers, songwriters, players…?
I started playing guitar and singing at age 13. I actually started playing out, around at the age of 15, in clubs, schools, etc… My main influences are Phil Naro [Talas / Peter Criss] – who produced all my records; Robin Zander [Cheap Trick] – who I recently just met, and Steven Tyler.
Can you give me a 'Top 10' of favorite albums from your youth?
1) TALAS - Live Speed On Ice
2) AEROSMITH - Rocks
3) SCORPIONS - Animal Magnetism
4) CHEAP TRICK - Live at Budokon
5) WHITE LION - Pride
6) BEATLES - Sgt. Peppers.
7) DIO - Holy Diver
8) MSG - Perfect Timing
9) LA GUNS - Hollywood Vampires
10) ANGEL - Sinful
You grew up in and on the upstate NY scene. Buffalo, Rochester… were great areas for rock bands in the 70s and 80s, lots of great venues and local bands….. What do you recall of the area as a fan and musician? Any favorite venues to see bands at, fave local bands…?
Yeah, Buffalo, Rochester, etc… Had a great scene back in the day for music. Some clubs that stand-out are The Penny Arcade in Rochester & September's, in Buffalo. We had many great local bands playing the circuit, but Talas – by far, was the best!!!
Moving along, "Velvet Crush" is your 3rd album since 1991. For those unfamiliar [like me] – what can you tell me about the first 2 albums? Who played on them, standout tracks, how well they were received….
My first solo effort was self-titled and was produced by Phil Naro and Paul Marongoni [Coney Hatch / Masi]. We did a video for the song "Running On Thru The Night" that appeared on MTV. We entered a contest with the video on MTV, and made it to the Finals, along with 'Fuel'. The winning band won a recording contract with Island Records. Fuel ended up winning, and we all know the rest.
My second album was titled "Elegance, Excess & Decadence", and also produced by Phil Naro.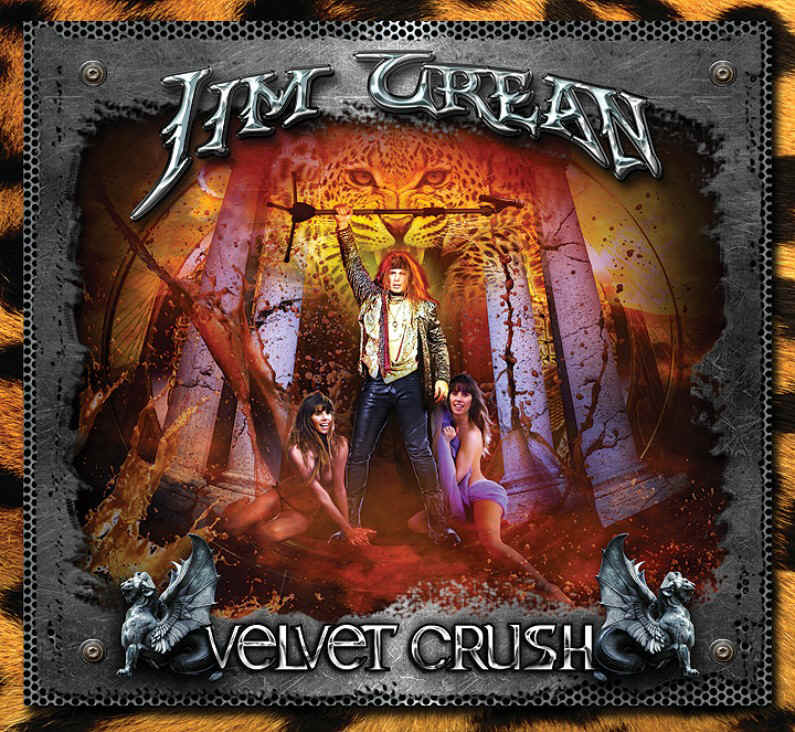 You have Phil Naro on the new album. In fact, I can easily put Velvet Crush alongside of a few of my favorite Phil Naro projects, like the first 24K disc. What's your history and working relationship with Phil, and some of the other players on the album – many come through working with Phil? [Don Mancuso – great lead on Crystal Clear!]
Phil and I have been friend for 30 plus years, and he is my main influence as a singer, so it was a great honor to have him produce all my albums. Steve Major [My Big Fat Greek Wedding] also produced my last two records as well! Steve has an amazing ear for music, tones and arrangement. I also have well known players on the album, such as Stan Miczek [The Guess Who/ Kim Mitchell/ Lee Aaron] on bass, Glenn Nash [Tom Cochrane] on drums, and Don Mancuso [Lou Gramm Band] on lead guitar.
On Velvet Crush you've recorded 2 outside tracks, one a cover of Talas' "Crystal Clear" and the other of Billy Sheehan's "My Heart Breaks Down" [I don't know where this is from]. How did you wind up wanting to include these? You are a major Talas fan!?
Yes, being a huge Talas fan – "Crystal Clear", written by Mitch Perry [Lita Ford / MSG] is a song that I felt never really got it's due, so I wanted the world to hear it! The great Billy Sheehan wrote a song for the record – "My Heart Breaks Down", which Talas did a few times, so we wanted Billy on the record, and we felt that this would be a great way to have him – with a great song that he wrote!
You and Phil co-wrote most of the material. How do you guys collaborate?
We write and harmonize so well together. We just come up with the ideas and let the magic just happen.
What can you tell me about some of the tracks on Velvet Crush, there's a couple of cool rock tunes in Taste Of Reality, It Couldn't Get Any Better, Never Made It Through, and Red Light as well as some catchy lighter ones in Daytime Friends, Melissa and Make It… - Anything you're particularly proud of?
I'm particularly proud of all the songs that we wrote. I'm inspired everyday, and the songs are from personal experiences in love, imagination, feelings, etc…
How hard is it to promote an album these days, baring in mind radio rarely plays anything new [that isn't top 40 crap], and music stores are dwindling away? Here you have a great album for 80s type of rock fans, how do you get it out there? And how has response been?
It's a lot harder promoting an album in today's market that it was even ten years ago. We have a great label behind us – Melodic Revolution Records [Nick Katona]. The amazing artwork of Ed Unitsky really catches the eye at the record stores. The response to Velvet Crush has been overwhelming! Two songs have made it in to movie soundtracks – "Daytime Friends (Nighttime Lovers)" is in the movie "B.O.Y.D.", and "She Goes Down" is in the movie "Season's Of The Heart".
You've also recorded on a few 'tribute' albums. What can you tell me about these, and how you got involved? [Kiss – "Magic Touch", one my favorite Kiss tunes].
Yes, I was approached about being on some cool tribute CDs. I was on an Enuff-Z-Nuff CD, a Cheap Trick CD [one of my favorite bands!], an Ace Frehley CD, and a Kiss CD – doing one of my favorite song's "Magic Touch".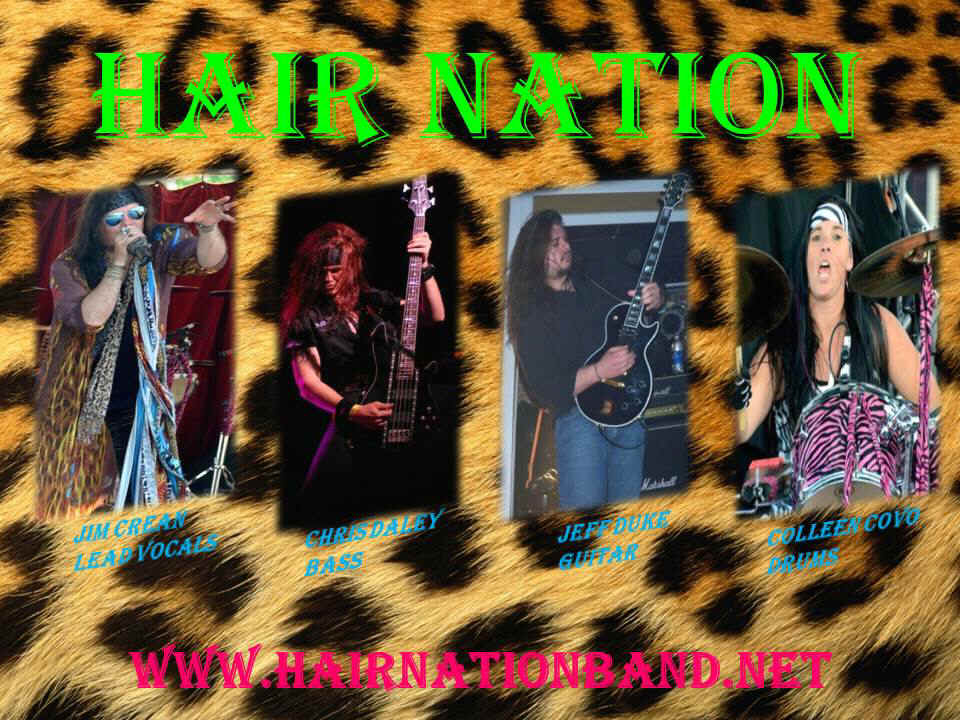 You are also in 'Hair Nation', and tour quite a bit with this band. This is strictly a live band [!?] How is response to the shows [and your recent west coast tour?] ? I see quite a selection of 80s rock tunes in the set-list.
Yes, Hair Nation does tour extensively. We recently played the world famous 'Rainbow' and 'Whiskey A Go-Go' in Los Angeles to packed houses. The band was so successful that we were asked to return in February! We also have been the opening band for many national bands, such as George Thorogood, Steel Panther, Great White, Cinderella, Dokken, and so many more. We are opening for Accept, Stephen Pearcy & Ratt, and Queensryche in October
What are you currently working at, and what are your upcoming plans [recording and/or touring]? And when might we see a follow up to Velvet Crush?
Phil Naro and myself are currently writing new material for my new record titled "Insatiable", due out in February on Melodic Revolution Records.
---
Interview: © 2012 Kevin J. Julie / Universal Wheels / August 2012