AN INTERVIEW WITH
KEN HENSLEY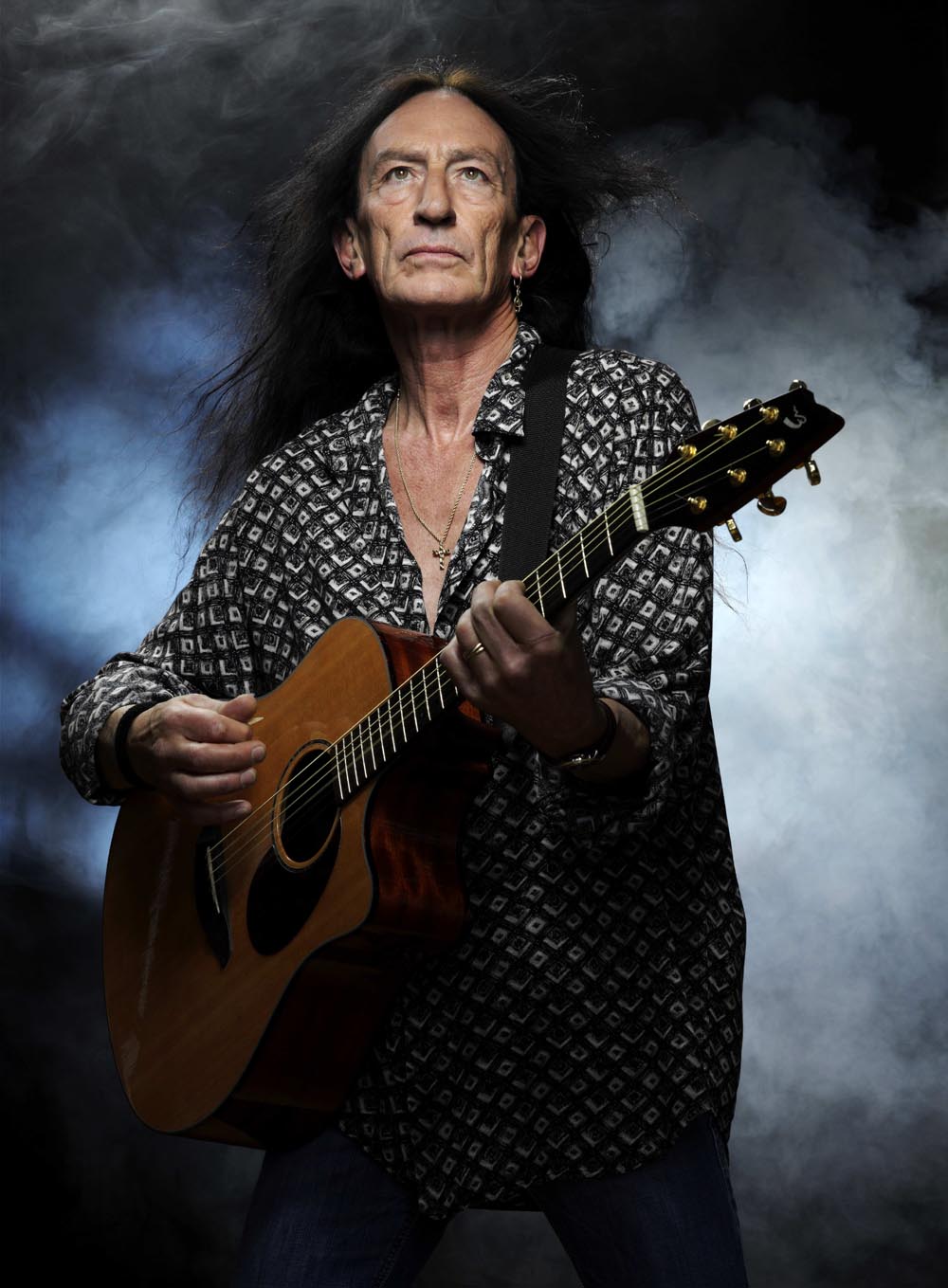 Classic Rocker Discusses His Latest Album "Trouble" with Live Fire, as well as his numerous other projects from the past few years and plans for the future!

For some time in the '90s most fans of Ken Hensley figured we'd likely never hear muc from him again! Retired from the stage, and seemingly from making new music, the founding Uriah Heep member was in another career, years from the fame and numerous albums with band or solo, but here 15 years since his first comeback album - Ken is busier than ever! At an age when many classic rockers are happy to get a few new songs out in umpteen years Ken has just put out his 5th album in 4 years! His latest set of releases are from his live band - "Live Fire": Ken Hensley & Live Fire "Live" [with the original line-up] and their latest studio release "Trouble" [with a new line-up]. "Trouble" is easily the most straight ahead and rocking album Ken Hensley has written, maybe ever! Sure there's a couple of lighter moments, but Trouble jumps out at you from the start with hard rockers "Ready To Die" and "Trouble", and features some of the finest rock tracks he's done in during his post-Heep career with cuts like "It", "Please Explain", "Dangerous Desire", and "I Don't Know". His band Live Fire consists of guitarist Ken Ingwerson [ex Street Legal], drummer Tom Arne Fossheim, and new singer & bassist Roberto Tiranti [of Labyrinth].
Check out more at www.ken-hensley.com , www.hearnoevilrecordings.com, & www.cherryred.co.uk, https://itunes.apple.com/ca/artist/ken-hensley/id18929724.
---
At this stage of your career you obviously have nothing left to prove, yet you are as creative and busy now as you were 40 years ago! What drives you to get a number of different projects done and out, as opposed to sitting back on the hits, or taking your time on some 'experimental' project [as many as this stage might]?

I am driven solely by the inspiration that seems to be quite profound at the moment. I am simply flooded with new ideas and motivated by the need to continue searching, experimenting and to continue trying to learn and improve. I have not reached a/the point where I feel ready to sit back and enjoy the past. I want to see what lies ahead.
 
You've signed on to Cherry Red, who are taking care of your most recent releases, as well as having re-issues under their umbrella of The Gods and your early solo albums. How did your association with them come about?

The quality and integrity of their earlier releases of my solo work was impressive and, soon after I joined forces with my new manager Steve Weltman, I finished ¨Love & Other Mysteries¨ and Steve set about finding a home for it. We settled with Cherry Red and have been happy to work with them ever since.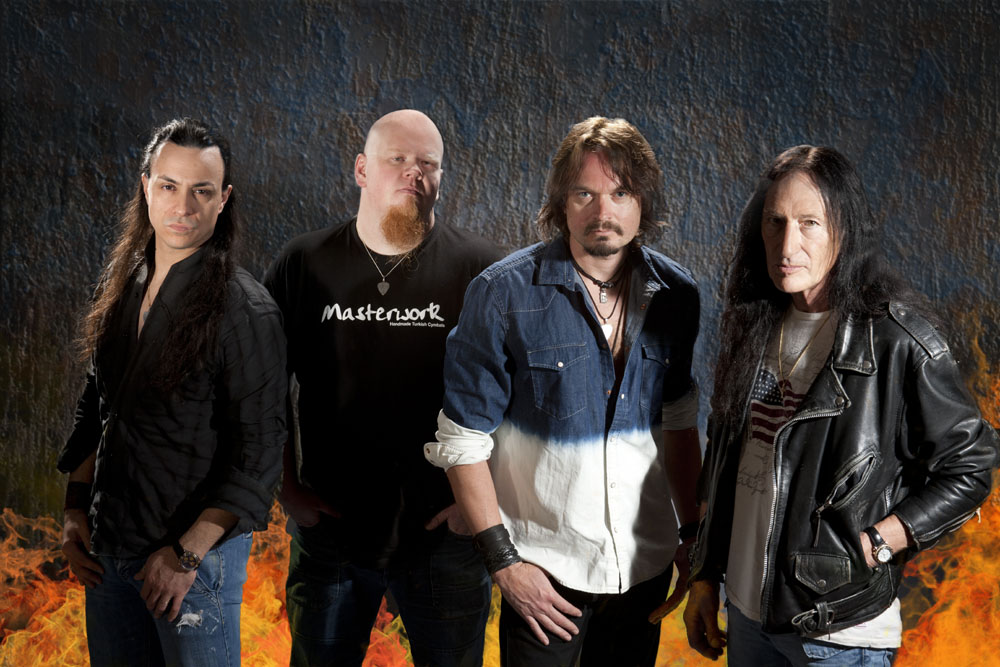 You had some changes in your band Live Fire last year. I really liked Erikur, but Roberto seems to suit your material quite well, also. Can you tell me a bit about having to part with Eirikur [who could add another guitar or keyboard on stage], and then working with Roberto [who also doubles on bass]? 

Eirikur wanted to move on (it wasn't the first time he had considered or mentioned this) and he also wanted to be the ¨main guy¨, so he left to try and re-energize his old band. At the same time, Sid wanted to do something similar with his old band so I was faced with two holes in the band. I knew what Roberto was capable of vocally, it only had to be seen what he could do on the bass. Recording ¨TROUBLE¨ was the perfect opportunity and he clicked with Tom Arne immediately so those two problems were solved. Then we went on tour and it was pure magic!
 
Live Fire is really the first real band you've had [been in] since Uriah Heep [certainly more so than the Blackfoot situation]. Can you tell me a bit about the differences and/or advantage[s] of having [being in] a steady band, as opposed to working with different players on every album and rotating players in the studio and live? And although
Live Fire is not the classic Heep [not a fair comparison obviously] - can you tell me a bit about the guys you're working with now and how you get along vs. how things went with Heep?

You are right ... this is my first ¨steady¨ band in a long time and it really is enjoyable, in every way. We are a great ¨team¨ and, in some ways, it does remind me of the best years of Heep. We have fun, we work hard with and for each other and we have our priorities right!

If I want to make a rock album or do a band tour then these are my guys. For recording projects I always choose the overall strategy based on what the songs tell me they want and on my clear vision of where I want a project to go. Believe it or not, I can ¨hear¨ a completed album before I start the recording process and that becomes my almost obsessive focus.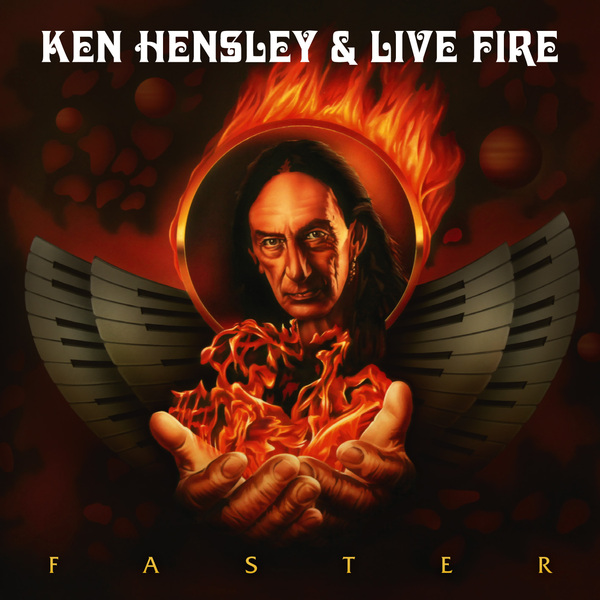 In reference to Faster - The track "The Curse" was a great track from Faster, and part of that is the second half where you and Ken Ingwerson have quite a lengthy interplay. Can you tell me about this song, and how it developed? It's almost like 2 songs - the pop/rock song with vocal and then the instrumental half.  "Set Me Free" [lots going on in this own, particularly the built up intro], "I Cry Alone" [love Ken I's playing] and "Beyond The Starz" -- all great songs. Were you happy with this album overall, and anything that stands out for you in retrospect?
  
You have picked most of my favourites!! The arrangement for ¨The Curse¨ came together in the studio actually. I had written all the parts but the band put it all together there. It's a great track ¨live¨ too. In my songwriting history I have always loved to write dynamic direction changes into songs, ¨July Morning¨ being an early example and ¨The Last Dance¨ was written in 3 parts and assembled in the studio.

Yes, I was generally happy with the final record, although it may have been a strategic error to record it in Riga.
Nothing personal, but it would have been a lot better record if I had recorded it with the current line-up of Live Fire.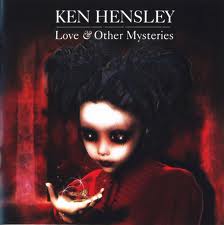 Love And Other Mysteries featured all lighter tracks / ballads. Was this an album you'd wanted to make for some time? And what was the thought behind putting an album together - without any rock tracks? Can you give me a bit of insight into the writing & making of that album and what were your own finest moments on it?

¨Love & Other Mysteries¨ is an album I had wanted to make for a long, long time and the main challenge was knowing very well that it was never going to be an obvious commercial proposition for any label. This, of course, impacted things like the budget needed to record it!! Who would pay for me to make an album of largely self-indulgent songs? An album that was mainly a songwriter's dream to be able to make? I had written the songs over a long period of time and I knew exactly what I wanted to do with them but the label I was with didn't get it at all so, in the end, I had to pay for all of it myself and buy the rights back from them!! But I was determined, as always, and, with Steve's help, we pulled it off.

The songs are deeply personal and the song stories that accompany them in the booklet go some way towards explaining their background. They are not connected by a single commercial thought. They are connected by their personalities, their purity and the fact that we allowed them to produce themselves in the studio.
I played the songs to the guys in the control room and my only demand was that we let the songs ¨be themselves¨. In this way it was easy to tell what worked for each song and what didn't but, overall, the recordings went smoothly and quickly.

It took a long time to make this record because of budget issues and because, a few months into the recording, Dani lost his wife and three-year-old son in an apartment fire! Apart from the obvious emotional issues, we had to re-schedule everyone and everything but ¨Little Guy¨ became a positive result of this tragedy. The whole process was one of my finest moments and I was so pleased and fulfilled the day we finally finished it. I knew I had made the record I had always wanted to make and not too many people are blessed enough to achieve that or to say it!!
 
You did a video for "(This) Bleeding Heart", which was a good song and nice promotional piece. Has there been any thought or suggestion to do any promo videos for anything from "Trouble"? 

No. Not yet. It's not hard to do videos these days but there has to be a plan and that doesn't exist at the moment. I would like to see a live video of ¨The Longest Night¨ though. It's a song that clicks with audiences everywhere, whether I play it solo or with the band.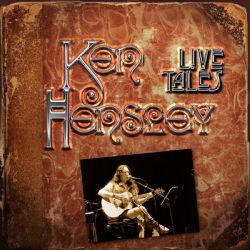 In reference to the KH & Live Fire "Live" album. ... Why a Live album release after the change in line-up? was it important to document that tour and / or period?

We planned and recorded this album a long time before the changes were made and there was no good reason to prevent it being released. The changes in line-up just added to it's historical value I think.
 
The "Live Tales" release is very interesting in that it gives fans a chance to hear songs as you may have originally presented them to the band [or solo players].  This sounds like a fun show, something more classic players are doing [I saw John Wetton do this type of show in North America in '95, as well as David Cousins of the Strawbs a few years ago].
As a change from a big rock show [and not having to play Easy Livin] - are these more relaxing and spontaneous for you?

I LOVE playing my solo shows! They are always different, always challenging, interactive and intimate. As well as presenting each song to the audience in the exact same way I originally presented them to the band, it allows me to tell whole story behind the songs creation and how it came to life. I enjoy it so much and it seems the audience does too. I have changed the show for 2014 and I think the audiences will be even more surprised and happy.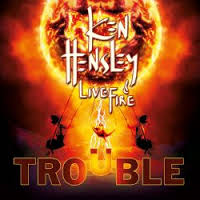 Trouble is a really hard rocking album, perhaps your heaviest and most direct 'rock' album. Was it important for you to put out such an album or is it really just the way it worked out song wise, and with band?

Well, I had wanted to do a rock album for a while but it just happened that this group of songs all came together at the same time. And I knew I had the band to do it. For me, and as I mentioned before, ¨Faster¨ had been an ¨incomplete¨ album (in much the same way as ¨The Magician's Birthday was) but I knew I was better prepared for this record.
 
I really like "Ready To Die", "Trouble" and "Please Explain" -- i think they are 3 of the best rock songs you've put down since the mid 70s. What can you tell me about these? [There's quite a 1, 2 punch right from the beginning]

All the songs are joined together by things I was going through in my life at the time so they quickly became a ¨family¨. I deliberately approached this recording in the same way I did with Heep in the ´70s. I gave the guys the song and invited them to put themselves in it. I only got further involved if and when I heard something I didn't like! It went very quickly, which is rare and which is also a sign that you are on to something good!
 
Lyrically, I think this album is outstanding! The title track alone sounds like you had a lot of fun with the subject!? And the whole idea of the word 'Trouble' sounds like you could've kept on going, as it such a wide open topic. Can you tell me how you started just with the that one word and what sort of inspired the various ideas in the song, And how it became the theme and title for the album?

It was always going to be the title for the record because it is such a powerful song in every way. And you are right ... the topic is almost limitless when you stop to think about it. But, in spite of the troublesome things I refer to in some of the songs, I was determined not to let any of it get me down, so I openly challenged the issues that were affecting my life at the time and I was determined to win. In the end I had to make peace with trouble because I was born to take risks and so I keep on asking for it!
 
On the lyrical topic, in the past you've been somewhat outspoken about the use of profanity in song lyrics. Seeing as you've dropped a few words on Trouble and 1 on Faster, I am curious if you're stance on using profanity has changed a bit or do you see it being a necessary evil on rare occasions?

Good question and I am glad you asked! All of these songs came quickly and spontaneously and, in some cases, I WAS angry enough to use that word. My conscience was pricked by this and I did check with some people, but the overwhelming advice I received was ... ¨if that is how felt at the time, it would be dishonest to disown it¨. And I did have alternative lyrics written in case the reaction was different!

Can you touch on a few other tracks from Trouble as far as how they came together or any lyrics you're particularly happy with? [I really like "It" - with the organ riff that runs throughout the song, "Dangerous Desire" and "I Don't Know"   - both good rock tracks, "The Longest Night" - a personal note and fitting end to the album].
Overall, I just let these songs grow on their own. They all came pretty quickly and, partly because of that, I was able to let the various trouble-related topics merge naturally. Some of the thoughts and opinions are expressed strongly but I used the language carefully so as to avoid openly insulting anyone or thing.
I am aware of what's going on in the world around me and I do have strong feelings about many topics but, for me at least, ¨a song is better than a soap-box¨!! ¨The Longest Night¨ always gets a great audience reaction live, even when I do it solo. I have also written a four-line epilogue for it, but that is for another time.
 
I do like the cover artwork for Trouble. Not that i totally get the whole meaning with the swings, but it looks good. How much are you involved in such details as cover art nowadays? And in the past was this something you as a solo artist or band member ever had much input in or gave much thought to? [Any favorite Heep covers or covers you were not happy about?]
About the only Heep cover I liked was Demons & Wizards. I particularly dislike Wonderworld and Conquest but nowhere near as much as I hate Toe Fat 1. That is atrocious! In the old days we were rarely involved in cover design and couldn't really be consulted if we were in New Zealand or somewhere. There weren't even fax machines then! I do get much more involved now and I do have final approval but I still don't understand the swing thing either! I don't need to ... I approved that cover because of it's impact.
 
You've done so much in recent years, do you have a few other projects up your sleeve? Any plans as far as solo albums, Live Fire, or anything different? Might we see something with an orchestra?
I have a LOT of new projects up my sleeve! My song note books are very active with new stuff and I have started my second auto-biography, which will focus more specifically on my life in Heep. I am also trolling through my huge pile of poetry books as we are going to compile a book (or books) of my poems. Some of these books go back more than 50 years so this will be a fun project!
We DO have plans for an orchestral album. Steve is working on that now and we will do one more ¨special¨ recording that will be a surprise. Can't say more than that right now though. I have written a short book about eating and I am finishing my first fairy tale called The Princess and The Wizard. Plus, I am compiling my tour diaries and print interviews as I think that might make some interesting light reading too.
For 2015 we are planning a very special series of tours and concerts so yes, I guess you could say things are pretty busy around here! And I am thankful for all of it!!
---
Interview © Kevin J. Julie, [Universal Wheels] February 2014.

Thanks to Ken, Steve, and Ron!