Blue Coupe - Million Miles More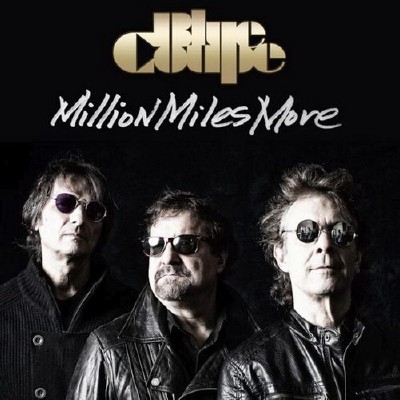 The second album from the classic rock trio of Albert & Joe Bouchard [Blue Oyster Cult] and Dennis Dunaway [Alice Cooper]. As good as the debut album was - this album is even better. Stronger songs, more instrumentation, numerous guests, and solid production, heck - even Jack Douglas is here as executive producer!

This album has some standout hard rockers with tracks like -- "Hellfire Hurry", and with Buck Dharma on guitar - it's a classic early BOC styled fast rocker, "Ain't Dead", and the anthemic fave song here - "Devil's Highway", with it's classic driving riff, cowbell, and even a reference to 'the reaper' - make it somewhat offspring of BOC's "Don't Fear The Reaper". The majority of this disc is the band's unique mix of rock with harmonies, stories, and often haunting melodies, so reminiscent of 70s BOC, and plenty of memorable songs such as "Everybody Goes Insane", "Train Of Thought", "Prophets, Dukes, and Nomads", and my other fave tune here - "Used Car", penned by Bouchard friend John Elwood Cook, (and featuring blues-man Giles Robson on harmonica). Cook also contributed the old school straight ahead rocker "Modern Love (Stalking Time)", which features Goldy McJohn [ex Steppenwolf] on keyboards. Other classic tunes here include the very different and creepy rocker "Hallow's Grave" with Alice Cooper singing lead, and Dennis Dunaway's touching piano ballad "I'll Forever Stick Around". Highly recommended classic rock! and these guys are a great live act - check 'em out!
To add....I saw Blue Coupe in Hamilton, Ontario recently. Another visit to This Ain't Hollywood [about the 4th time i've seen them there].... A great, lengthy set of classic tunes Starting off with album rocker "Devil's Highway", and going on to include plenty of classic BOC and Alice Cooper, as well as a good half of the band's new album, a classic from their first album, and a few surprises. Highlights included a piano & vocal version of BOC gem "Joan Crawford" - in honor of late BOC fouding member Allen Lanier, as well as new classic "Hallow's Grave" - a song performed by Alice Cooper on the CD, but sounded great with Joe on vocals and enhanced by Dennis Dunaway's pre song explanation. A lengthy encore included guitarists Andrew Aldridge and Gord Lewis [ex Teenage Head], as well as singer Nick Sinipoli all joining in at various points [near the end of the set and into the encore] - and doing a few classic AC tunes [Caught In A Dream, Be My Lover, Under My Wheels], before ending with BOC's "Don't Fear The Reaper" and Teenage Head's "Let's Shake" [w/ Lou Molinaro on vocals].
http://www.bluecoupeband.com/
Tommy Bolin - Whirlwind
[Purple Pyramid]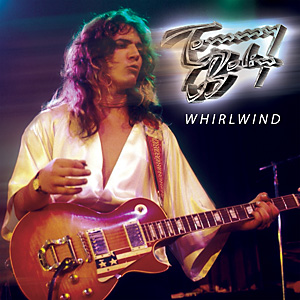 Tommy Bolin remains one of those much loved musicians from '70s, passed away far too young, and way ahead of his time - such releases always create a stir. The man may be remembered in the press as a 'replacement' guitarist, first for Joe Walsh in the James Gang, and then for Ritchie Blackmore in Deep Purple. He may never have won over the Purple masses on the ill-faited "Come Taste The Band" album [one of my fave DP albums!], but those that checked out his solo work at the time and more so - posthumously, appreciate just how talented he was as a guitarist, writer, and singer. This "Whirlwind" release is yet, another collection of . unreleased material from Bolin's early days with his band 'Energy', early takes of songs that wound up on either James Gang or his own 2 solo albums, and songs Bolin was ultimately preparing for a third solo album. With his life tragically cut short in December of 1976, a third solo album was never completed. Included in the packaging are liner notes from former Energy vocalist [and sometimes lyric writer] - Jeff Cook.
Simply amazing how much this guy could play and write, an early take of the classic "Alexis" [later recorded with The James Gang], an acoustic version of "Wild Dogs", an early 26 minute take of "Marching Bag" - which later became "Marching Powder" [on the 'Teaser' album], a great rockin jam titled "Gotta Dance" [Take 2] - which would be song ideas for a future album, a great rock instrumental take of "Red Skies", and a fairly country acoustic number in "Way It's Always Been". So much different stuff, and so much great stuff in such a short period of his creative life. Available as 2CD set, Deluxe version, and 2Lp set. For more information visit:
http://cleorecs.com/home/ & http://www.tbolin.com/
Sammy Hagar & Friends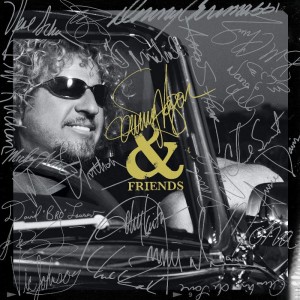 I've always found Sammy's solo albums fairly patchy [a few hits and lots of filler], save for "VOA". This one bringing together 'friends', and including originals and covers. Unlike his previous post VH releases, i actually can get into this beyond 1 or 2 songs. A few stand-out originals here in the opening southern blues of "Winding Down", "Father Sun", and the almost country "All We Need Is An Island" - a duet with Nancy Wilson [Heart]. A number of covers, a few come off surprisingly well such as Jimmy Buffett's "Margaritaville" [w/ Toby Keith also on vocals], as well as Ronnie Dunn's country-rocker "Bad On Fords and Chevrolets" [a duet with Dunn], while Bob Seger's "Ramblin' Gamblin' Man" are somewhat less so [lacking a bit of punch].
Plenty of guests here, including his Chickenfoot band-mates, the Warbos, Kid Rock, Neal Schon, Taj Mahal, Montrose band-mates Bill Church and Denny Carmassi, [son] Aaron Hagar, Mickey Hart [Grateful Dead] ...... Worth checking out, not just for the guest stars. Available at: http://www.frontiers.it/
Scorpions - Top Of The Bill / Deep Purple - The DP Royal Family : Chain Of Events Through '79
[Martin Popoff, Power Chord Press]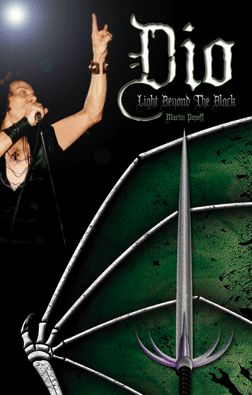 Canadian Rock journalist Martin Popoff never seems to run out of ideas or projects, and more recently I picked up a handful or great reads [well a few to go still, but looking forward to...] - "Dio - Light Beyond The Black", which I found a very interesting read of the 'Dio' band, which the late Ronnie James Dio formed [and then went on to change numerous times] after his 1982 departure from Black Sabbath [hey, I even get a credit in this one].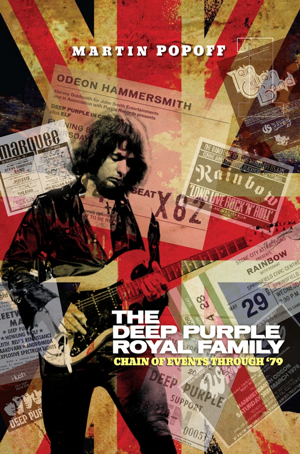 "The Deep Purple Royal Family : Chain Of Events Through '79" basically chronicles the history of the legendary British band [and all related] from [uhm] - 1100 ad !? Birthdays, tour dates, historical dates, album releases, plenty of old handbills, posters, adverts, and inclusion of notable moments [adverts, flyers, notes...] from a number of Purple's contemporaries and label mates, such as Heep, Nazareth, Priest, Sabbath.... to show the comparisons at the times. a very cool book to simply take out and open any page and enjoy. Can't wait to get Part 2 of this!! [Martin?]. The Thin Lizzy trilogy of books chronicle the greatest Irish band and heavily influential band, lead by the legendary Phil Lynott [rip]; largely based on a vast collection of interviews with the author [hey, I get a credit in one of these too!].
Looking forward to Martin's upcoming Iron Maiden book "2 Minutes To Midnight : An Iron Maiden Day By Day". ah, The Scorpions - Germany's biggest metal export, a band that had some overlooked classic 70s albums [see 'Taken By Force', 'Fly To The Rainbow'....] before striking big in the '80s with a number of metal hits and anthems [where everything begins with a big guitar solo], and then softening up and disappearing from my radar [tho '93's "Face The Heat" was a decent album, IMO, but apparently hated by all those involved, so i read]. "Top Of The Bill" is an excellent story of the band's career, from Rudolf Schenker's bands in the '60s [where he got the name The Scorpions], and the early days of the band with Klause Meine, brother Michael [before being poached by UFO, and later auditioning for Aerosmith], Uli Roth, early drummers, and the band's struggle being from West Germany, and trying to make big globally [especially in North America]. Lots of drama over the years with this band, with a few album covers, the comings and goings of Michael Schenker and hiring of Matthias Jabs, and trying to stay on top after their hugely successful "Love At First Sting" album in '84, as well as the departures of longtime members Herman Rarebell [drums] and Francis Buchholz. A lengthy read from Martin's vaults of interviews, and plenty of live pics and advert / poster images. Still got a bit to go through this one, but there's lots to read and hear of this band, aside from their '80s highlights.
Check them all out [and order] at: http://www.martinpopoff.com
Coney Hatch - Four [Frontiers]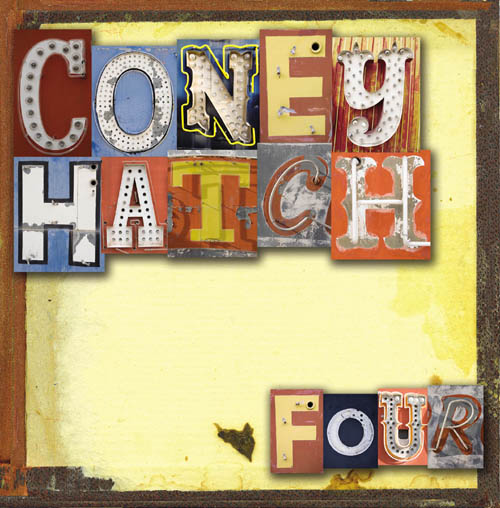 Toronto based Coney Hatch recorded 3 albums in the early '80s, the first one a classic Canadian recording, featuring a few national hits, and numerous live favorites, the next 2 albums were good, but a more commercial approach to the recordings kinda lacked the rough hard edge of the debut.

So, the band eventually split following the "Friction" album and a few line-up changes, but all kept in touch over the years, and periodically did a few reunion shows, but these too fizzled out. Oddly, it was Carl Dixon's near fatal car crash in Australia in 2008 that got the ball rolling -- first a benefit show for Carl, then a couple of reunion shows [once the guy could walk], then an invite to play the "Firefest" in England in 2011. From there, record deals appeared and well now we have the aptly titled "Four" - featuring the 4 original guys, along with Dixon, Andy Curran [bass, vocals], Dave Ketchum [drums], and Steve Shelski [guitar].

On first listen this album really jumped out, it's much more aggressive, in your face, hard rock -- closer to the band's debut than the 2 Max Norman produced follow ups, much of that [i can presume] can also be attributed to Ketchum's drumming, who plays it hard and heavy . Lead off track & single "Blown Away" is an easily likeable rocker, sung by Dixon , and ya gotta love Shelski's guitar solos here [and throughout this disc]. Much like the first album, the vocals are split fairly evenly between Dixon and Andy Curran, and it's the 2 different approaches -- Curran having that aggressive, edgy, sometimes snarky style that all come out great on tracks like "Connected", "Boys Club", the heavy-anthemic "We Want More More", and the reflective "Do It Again". Dixon brings the more straight ahead old melodic rock with a commercial feel at times, on tracks like "Revive", "The Devil You Know", "Keep Driving", and "Down n Dirty" - that despite the lyrics, is a catchy tune . The disc ends with Dixon singing another song that looks back to younger years - "Holding On", the lightest and most moving track here, with a classy guitar blend intro, and the song builds nicely into a simple catchy chorus, and plays out nicely, a nice 70s rock guitar feel to it. The album also contains a cover of Australian band's; The Angels track "Marseille", sung by Curran, it has been a part of the Coney Hatch live show since the early days, so a cool studio recording of it is welcome.

Other notes -- love the production [Andy Curran & Vic Florencia] - heavy and doesn't include a pile of keyboards or any crappy love ballads; Carl Dixon's vocals sound great, and Andy Curran has never sounded better, nor has Steve Shelski's lead guitar.

http://www.coneyhatch.com

Pamela Moore - Resurrect Me [RatPak Records]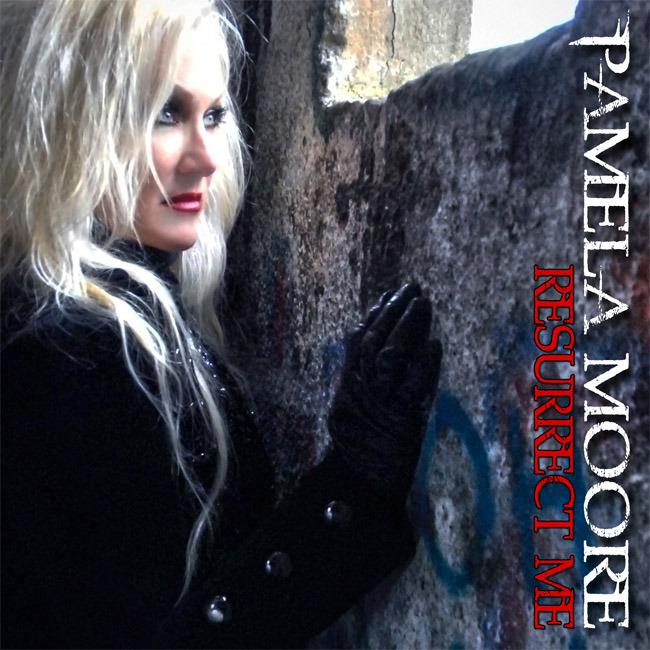 Seattle born/ based singer, known largely for her association with Queensryche, who has been making solo albums [on and off] since the early '80s. I've no idea what most of her previous albums are like, tho i gather likely not nearly as heavy as this one. A collaboration with Chicago based guitarist / writer Michael Posch [of Radakka], who gives this a very 90s metal and current sound and feel. Production reminds me of Alice Cooper's Brutal Planet era, though sounding more along the lines of Evanescence [albeit heavier], Radakka, and Queensryche. A bit of techno on a few intros, and minimal keyboards, leaving this a very heavy guitar driven album with plenty of hooks and grooves; Sabbathy heavy at times [Posch plays in a Chicago based Sabbath-Dio tribute band!].
Moore's vocals suit this style quite well, and she's got quite a distinctive voice, which stands out on heavier cuts like "Paranoia", "Acquiesent" and "Melt Into You". Best pics here are the closing track "Wide Awake", a classy sounding mid tempo heavy epic, and "Resurrect Me", which starts as a gentle ballad, builds slightly, then kicks in to a dramatic rocker mid-way through. Good heavy melodic stuff. Well worth looking into for newer age hard-rock and metal fans.

Check out the videos: http://www.youtube.com/watch?v=tJhqHG55fJg & http://www.youtube.com/watch?v=vIe9dApQTis
http://www.pamelamoore.net/
http://www.michaelposch.com/

Running Wild - Resilient [SPV /Steamhammer]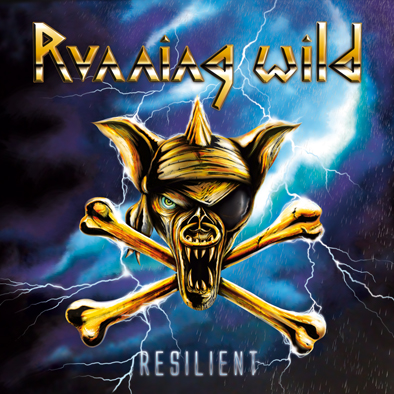 A new album from German metal pirates, lead by Rolf Kasparek [singer, guitarist, writer, producer...], a mere 18 months after the "Shadowmaker" album - which saw a less heavy sound, almost more mainstream hard-rock approach, which perhaps threw a few fans. But don't fear maybe do!?] because "Resilient" is a return to a high energy, guitar blazing, thundering Running Wild metal album, with loads of cool riffs, solos, songs, and an eye grabbing cover featuring the band's mascot "Adrian". Resilient starts out charging on full speed with "Soldier Of Fortune", and features all-out rockers like "The Drift", "Adventure Highway", "Fireheart", "Run Riot", the title track, and the near 10 minute closing tale of "Bloody Island". Favorite track here is "Desert Rose", a bit of a more melodic rocker, with a nice blend of guitars and a great vocal, making this a cool mini-epic.

'Resilient" is a nice surprise, a killer rock album that gets better all the time, and I'm looking forward to cranking this up in the car for numerous listens to follow!

Comes in CD, CD Deluxe edition [with bonus tracks], and a 2-LP set. http://www.running-wild.net/

---
Reviews: © Kevin J. Julie (Universal Wheels) October 2013