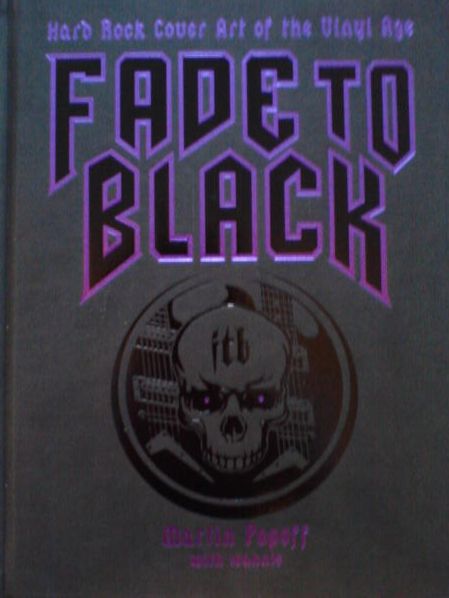 Fade To Black – Martin Popoff & Ioannis [Sterling Publishing]
Canadian music scribe and world famous rock biographer – Martin Popoff and now legendary rock album artist Ioannis [Greek born, American] – team up for this beautiful coffee-table book of rock album covers. Each page features a large size photo of a classic album cover, along with lengthy commentaries, stories or more details from the band or artists involved. Some interesting insights in to the art of the LP cover, and though sometimes you can just skip through records without thinking much of the covers, Fade To Black is a celebration of the cover and it's significance to the record LP enclosed.
I always liked picking up old LPs not just because I enjoy vinyl, but also because I like obtaining things the way they were originally intended and seen when they came out. Take for example – Roger Dean's artwork on Heep's 'Demons & Wizards' – you can see so much more on the original cover for the record than the CD cover – which is a tenth of the size; and then you open up the cover to those photos, liner notes notes, and then the back cover – many times the art of the album would be the reason fans would pick up something new.
Fade To Black is put in chronological order, starting with the The Stones and The Who from 1965-f69, and then ending in 1990 [about when the record industry wrote off the vinyl LP the first time]. Some great write-ups on various LPs [fans of Alice Cooper, Thin Lizzy, Zeppelin, BOC, Sabbath, Priest, Kiss, Nazareth, ZZ Top, will want to check out the info that goes with the multiple covers included from these bands alone].
Also includes Top 100 lists from both Popoff and Ioannis. Over 270 color pages!
www.sterlingpublishing.com , www.dangerousage.com, www.martinpopoff.com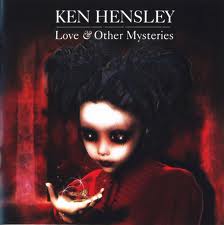 Ken Hensley – Love & Other Mysteries [Cherry Red]
For those familiar with Ken Hensley's work both as main writer and keyboard player with Uriah Heep, and as a solo artist will know Hensley was very appreciated amongst the fans for his ballads, about as much as he was for some of the hard rock classics he put out. 'Love & Other Mysteries' is an album consisting of ballads, based around topics pertaining to love and relationships, a somewhat personal recording, with plenty of guest players, singers, and plenty of detail in the liner notes explaining his reasons, thoughts, and song details. Longtime fans may be wondering where the rock stuff is – it ain't here, and really – is it a surprise, after penning so many classic ballads? Not really. [in the event you are missing the rock stuff – check out 2010's 'Faster' or wait for the next album with Live Fire!].
Anyway, although Love & Other Mysteries doesn't rock, it does hold some nice surprises and gems for fans of Hensley's entire catalogue. Highlights include the opening track 'Bleeding Hearth' [which has been issued as a full video single on Youtube] – sung by Hensley, and is probably the most mainstream adult oriented ballad here; a new version of 'Romance' [which first appeared on Ken's 'Cold Autumn Sunday' release] – this take featuring Glenn Hughes and Santra Salkova singing a duet, minus the heavier guitars from the original and added strings; 'Little Guy' is a very touching soft tune, written for Hensley's working partner, who lost his wife and child in a fire - the words are delivered as a duet by Roberto Tiranti and Irene Forniciari, and one can't help but feel sad at the end of this; also well worth hearing is Sarah Rope's vocal on '(Please) Tell Me When', she lifts this song a good bit, hopefully we'll hear more from her. Ken sings on half the songs here - 'Come To Me', 'This House', and 'Walk Away' all very different [the latter having the country feel to it], and all dealing with very different aspects of love relationships.
Credit to Hensley for stepping out and doing somewhat he's wanted to do and delivering it first class. Fans of his softer stuff will enjoy it [even if some may chirp that there is no 'Easy Road' or 'Rain' here], there is a number of decent tracks that get better whenever one's in the mood for this sort of stuff.
*Also available in limited edition vinyl!
www.ken-hensley.com , www.cherryred.co.uk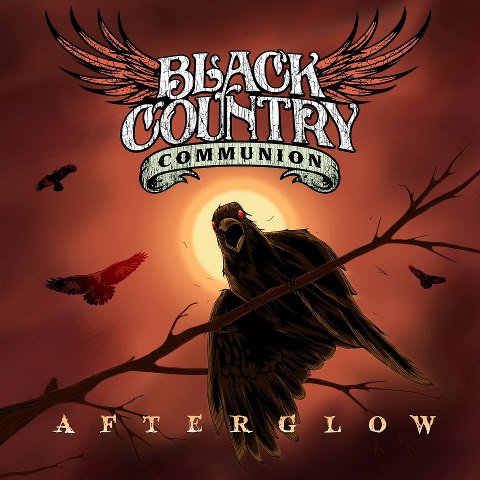 Black Country Communion – Afterglow
The third studio album from this supergroup, who's future seems to be up in the air as guitarist Joe Bonamassa had other commitments following it's release [thus, no supporting tour]. I admit I didn't get in to the 2nd BCC album, as I did the debut, but this one seems more impressive on first few listens, a fairly straight forward heavy blues-rock album, which really doesn't let up until midway point with the epic title track, but includes some solid rockers like 'This Is Your Time', 'Midnight Sun' and 'Cry Freedom' – with Hughes and Bonamassa swapping off vocal lines. It is the 2nd half however, that I like more, with tracks like 'Common Man', 'The Giver', and the epic blues ballad 'The Circle'. Hughes, Bonamassa, Bonham, and Sherinian come up with another solid disc, hopefully not the last.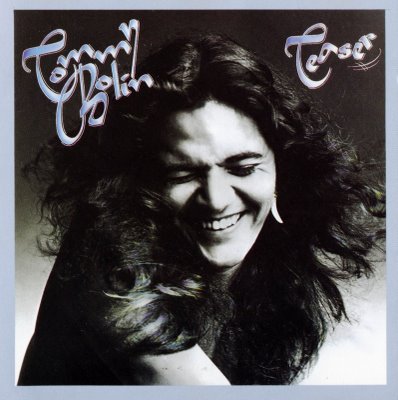 Tommy Bolin – Teaser [Remastered; Samson Records]
Anyone who knows Tommy Bolin beyond being Ritchie Blackmore's replacement in Deep Purple, more than likely appreciates how talented and diverse a guitar player he was, as well as how much great music he was responsible for in such a short life. Bolin passed away, drugs the reason, on December 4th, 1976, just after the release of his second solo album, at the age of 25, with his recording career lasting somewhat of 8 years, but his impact and influence immeasurable – as a player and a songwriter. For years I had known him as Blackmore's replacement, as well as the player on a couple of James Gang albums, but a few years back I pulled out Teaser [his first solo album, released roughly at the same time as his album with Deep Purple], and started digging into more obscure stuff via archive releases, live recordings, etc and discovered a whole new liking of his work, to being a 'new' big fan!
The 'Ultimate Teaser' is a 3 disc release that [obviously] includes the original album in all it's glory, as well as 2 discs of outtakes and alternate versions. A good place to start if you don't own anything by the man. Bolin's playing, sound, and songwriting is simply cool to hear – whether it was the classic rocker 'Teaser' [yeah, Motley Crue didn't write it], the ballad 'Dreamer' [with a killer solo], or songs like 'People People', 'Savannah Woman', 'The Grind', 'Wild Dogs', and 'Lotus' – all great tunes, but the thing was Bolin could include so many different musical elements in his songs and playing, from bits of funk, jazz, reggae, and hard rock – and make it sound damn cool. The bonus discs here [and I'm not sure if any of this has been issued elsewhere, soc] are full of classic recordings, from the alternate takes of the title track and 'Marching Powder', to extended takes of 'Lotus' [instrumental version] and 'Wild Dogs'. Wild Dogs, clocking in at nearly 14 minutes is simply the best piece in this whole package, where Bolin clearly enjoyed just playing away in the studio.
Besides Tommy Bolin's talents as a player, it is something to hear just how great this stuff sounds some 37 years after it was recorded, truly undated, and ahead of it's time. Such a shame things ended as they did. Tommy Bolin was an underrated master, who should have ended up alongside the names of Jeff Beck, Clapton, and Hendrix, but who's personal demons and 'replacement' label would often overshadow the amazing work he was able to accomplish on such projects as this.
[*The Ultimate Teaser is also packaged with 'Great Gypsy Soul' – a disc collection of Bolin's Teaser songs that feature guest players - a huge list including Frampton, Derek Trucks, Brad Whitford, Glenn Hughes, Steve Lukather, Joe Bonamassa, and Steve Morsec.]
www.429records.com ; www.tbolin.com, www.tommybolin-official.com, http://tommybolin.blogspot.ca
---
Reviews: ©Kevin J. Julie (Universal Wheels) December 2012