AN EXCLUSIVE INTERVIEW WITH
ALBERT BOUCHARD
LEGENDARY DRUMMER, FOUNDING MEMBER OF BLUE OYSTER CULT
AND NOW WITH BLUE COUPE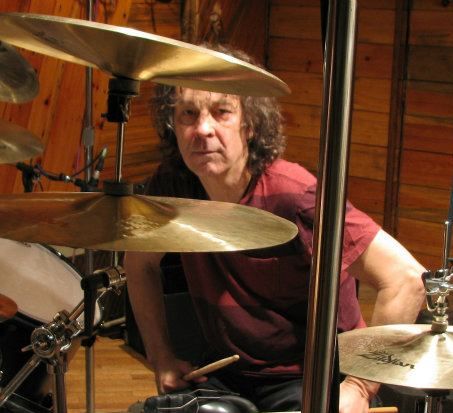 Albert Bouchard has been one of those rare musicians in rock, though primarily known as the drummer for Blue Oyster Cult throughout their '70s heyday - Albert was also a key writer in the band, who also contributed lead vocals to various classic BOC tunes, as well as the occasional guitar. After leaving the band [not of his own wishes] in 1981, he went on to various projects over the past few decades, most notably The Brain Surgeons and for the past several years - Blue Coupe, where he plays alongside brother Joe [also of BOC fame, now on guitar & vocals] and Dennis Dunaway [of Alice Cooper glory-days]. The band's latest album is titled "Million Miles More", while earlier this year they completed their first tour [and hugely successful] of the UK and [by the time you read this] - may have completed their most recent North American tour.

For more on Albert and his numerous projects & radio show, check out: www.albertbouchard.com
And to get the latest info and order Blue Coupe's latest, check out: www.bluecoupeband.com

Here Albert answers questions on his earliest days as a musician, Blue Oyster Cult, his post-BOC years, and the making of Blue Coupe's "Million Miles More".
---
Going way back, what was the first instrument you learned? and how did you end up choosing drums as your career instrument? [although you on occasion play guitar, sing.....]

Drums were my first instrument but I did study piano formally first. I wanted to play the drums after I saw a parade and the drummers in action.

Can you give me a few drummers -- favorites and influences from your early days, musically and visually?

Gene Krupa was first, then Joe Morrello, then the Ventures drummer and all the rock guys and then Elvin Jones, Joe Jones and Rufus Jones.

And can you give me a few of your favorite early rock albums?

My first album was Hey Let's Twist by Joey Dee and the Starlighters after that I bought all the records of the Ventures, Beach Boys and Beatles.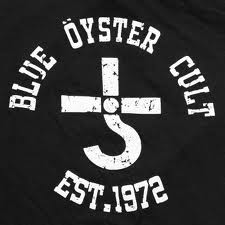 How true is it that Columbia Records was kind of looking for their answer to Black Sabbath when they signed Blue Oyster Cult? And was it a fair expectation, seeing as both bands were SO different!?

We decided to incorporate elements of the Sabs arrangements first and then we found out Columbia was interested in that kind of sound so we tailored all the songs to have those elements.

In Blue Oyster Cult you guys all took on various instruments, you all contributed to the writing, and 4 of you sang lead. How well did this format work in the early days and did it become a bit of a competitive thing amongst band members as time went on from album to album for each of you to get your own guitar work in, or your lead vocal, your songs....?

There was more harmony in the beginning. After awhile I decided that I just wanted to support the other guys. Eric was particularly bothered by all the other guys taking the leads on the songs.

I notice on later albums your credits are cut back to 'drum & vocals', while Joe's becomes 'bass & vocals'; but it wasn't like that all along.

I did a lot of stuff un-credited later on because I just wanted to make the best album possible and didn't want ownership issues to cloud peoples' decisions.

You guys wrote about some pretty different subjects - vampires, monsters, astronomy..... What influenced your own lyrics and stories in the songs? Were you into a lot of reading and/or movies?

I have always been a big fan of underground comic books so that's where my interest was. Eric liked sci-fi so that's his thing. Pearlman was always reading every kind of esoteric book imaginable so that had a lot to do with our subject matter.

The first 3 BOC albums are really in a class of their own, very energetic, very different to anything else that was out at the time, a kind of magical period for the band IMO. What do you recall of that era, before the commercial success of The Reaper kicked in?

A lot of what we were creating at the time were songs that would translate well for a live show. We were following Alice Cooper's lead on that. They had the best show in the world at that time and we were trying to compete with that.

Did the success of "The Reaper" change things amongst you guys?

Yes. Song ownership reared it's ugly head then.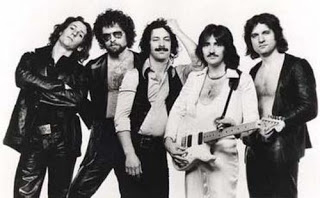 Joan Crawford is one song I love. Can you tell me what inspired that [book or movie?] and who came up with that classic piano intro?

That song was inspired by the book "Mommy Dearest" and also the behavior of my ex-wife one day while David Roter, Jack Rigg and I were trying to record a demo. Joe wrote the intro but Allen played it.

On the "Mirrors" album you only wrote on one track. was this a difficult album for you, baring in mind the apparent softer, more commercial approach?

The songs I was writing at the time were jazzy, far out kind of things that the rest of the band wasn't interested in. I also wrote a whole series of irreverent take-offs on some of our other songs. It was difficult because I was trying to go in a different direction from the rest of the band, to break out of the mold. The song of mine that they chose for the album was just a sarcastic comment on the choice of producer. I asked them not to put it on the album. It's probably my least favorite BOC song that I wrote.

And were you relieved and happier during the recording of the next album with Martin Birch?

Yes. I knew he could get us back to the things that we did well.

The last album you did was "Fire Of Unknown Origin". You wrote a lot on that album, and it was a huge success. Was this an enjoyable period for you or did you perhaps see your time in the band coming to an end?

I thought the group was going to break up because not one of them wanted to be in the studio while we were making it. Many tracks were just me, Joe and Donald on the basics. Martin Birch didn't even want to do it until I promised him that I would stay in the studio with him the entire time that he worked on the album and I did. I slept in the studio most nights. But I never thought they would kick me out. Y ou have to mess up pretty bad to get kicked out of the thing you started but look at Steve Jobs. It happened to him too. I was caught in a conundrum. I felt that part of our lack of success was because I hadn't asserted myself but once I did and we got the success back the guys couldn't stand to be around me, I guess.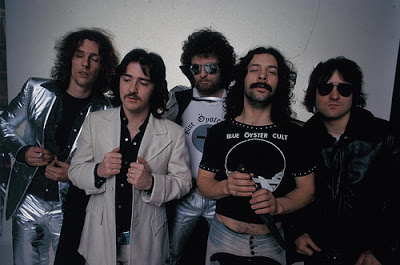 You came back with a new band -- The Brain Surgeons, and released a number of albums. How different was it to get back out there with a new band, and how much success did the band have over it's run? [Can you give me a few highlights?]

The Brain Surgeons came about because I had been producing a number of young bands and each time they would start to get successful something would happen and they would break up. It got too frustrating for me so I figured I would just do it myself. The Brain Surgeons got good reviews most of the time and we could draw a crowd most of the time but we never made any money. I lost money on it from the beginning to the end.

I notice on a few of The Brain Surgeons albums, you had some interesting guests, such as Buck Dharma, and you revisited a few BOC tunes. Being that Buck's on the new Blue Coupe disc, I presume you kept a fairly good relationship with him throughout the '90s!? and what was the idea behind recording a few old BOC songs on various discs? [I see Joe did this as well with The X Brothers]

Other the time immediately after I got kicked out Don and I have always had a good relationship. We have quite a history.

The idea behind redoing old songs is to redefine and reclaim the songs with our new groups. Now it's easier with Youtube to let people hear how you have reinterpreted the old tunes but back then you had to put them on a record for people who weren't at a gig to hear them.

Now, you joined up with your brother and Dennis for Blue Coupe, and just through the live shows I think you guys have built up quite a following. What is the main difference for you getting out there and performing now, as opposed to previous bands?

We always have a blast and we always make money. This is the ideal group for me at this point. I can't think of anybody I'd rather play with. We laugh a lot. The only time we argue is when we're making the records and that's as it should be. Creation is a difficult process. Boredom, chaos, confusion, ego and self-doubt all play an important part in it.

The first album was a great collection of different rock tunes. Can you give me a few words on a few faves or highlights for you?

That record was almost too easy. It started as a ruse to get Robby Krieger to play with us. "You (Like Vampires)" is the first song I recorded by my childhood friend, John Elwood Cook, and I was super stoked to do it. I thought "God I Need You Tonight" was the closest thing to a classic Alice Cooper song I'd ever done so that is my second favorite. I like all the songs on that one though so the whole record is something I am proud of.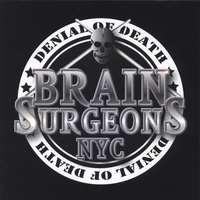 You guys recently toured the UK. How long had it been since you'd played there, yourself? Was there a strong support of ole' BOC fans there? Is there any other territories you guys would like to get to play in the future?

The Brain Surgeons played one gig in London in 2006 but this was the first time I'd travelled the country since that ill fated tour with BOC. The fans over there were besides themselves to see us again. It was awesome. We want to play every country. Everywhere.

How did you approach the new album, any different from the first?

We did over 60 demos of the songs and wrote over 40 songs. The last one we started with just 4. We got a lot more people involved and reached out to our friends in the industry. We spent 4 times the money and double the time on it. We actually practiced before we went into the studio. We auditioned studios before we chose the Carriage House. In every way we tried to make it better. We decided that it should also have a loose theme around travel, corporeal and temporal and that all the songs would make great live performance material.

Million Miles More certainly has a number of guests on it -- Alice, Buck, Goldy..... How was this all planned out and coordinated? And how did you put which song with which performer?

See above. But also much the guests parts were done on the road after gigs in dressing rooms and hotels.

On the first album you guys made a few promo videos [stories and acting] -- will we see anything like those from this album?

Yes we have a treatment and we just need to figure out the logistics to make it happen.

You guys recorded 2 songs by John Elwood Cook. Joe's recorded a number of his songs, and he wrote "You, Like Vampires". How did you choose the 2 of John's you guys recorded? I really like "Used Car" - classic tune!

John has hundreds of great tunes. You'll see more I am certain.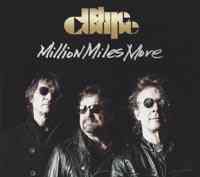 "Hallow's Grave" was co-written by the 3 of you. Can you tell me how that song came about, and if it was written [at all] with Alice in mind?

Dennis had the idea for the tune and was going to record it with one of his other groups, the Fifth Avenue Vampires, but we convinced him that we could do a better job on it. 15 demos later, we had what you hear on the record. Alice himself had the idea to sing it. Originally he was going to play the harmonica part on Used Car.

You also co-wrote a number of tracks on the album - in particular "Ain't Dead" and "Ride With Me". Can you give me a bit of insight into these songs, and how/if you approach writing songs differently than to your BOC days?

"Ride" was originally a song for the Cultosaurus record called "Tough and Tender" co-written with Ronald Binder. It was rejected by BOC so I retooled it with Mark Barkan and it sat around for 30 years. I showed it to Joe and Dennis and they wanted to do it. It fit the theme of the record perfectly.

Ain't Dead was written much the same as the songs I did with BOC. I got the lyric from Dennis and did a few versions until we were all happy. It really came together, however, when Ross the Boss added his amazing lead to it.

You guys have quite a repertoire to choose from to make a live show. Is there anything in particular from the new album you like playing live? [are you doing a good bit from this album?] AND is there any surprises from the BOC catalogue or Alice Cooper catalogue that you guys are trying out [or would like to]?

We play all the songs from the new album live. The songs that get the best reaction so far are, Hallow's Grave, Ride With Me and Modern Love. It's great to be able to play them all. The biggest problem is that we don't get to play all the great BOC and Alice Cooper songs that we used to play. We will continue to do some of them, especially if we can find a way to make them our own, but for now we are thinking about how to best make these new songs translate live and put on a great live show.

Any plans or desire to do a solo album?

Yes, I've been thinking abut this ever since the demise of the Brain Surgeons but I've suffered from a lack of focus. I have a concept for a record now that makes sense to me but I'm working on it at my own pace, in between all the other projects I have going, a rockabilly record with Robert Gordon and a pop record with a French Opera singer, Aria.

Lastly, aside from Blue Coupe -- you also teach!? How did you get in to that? You have a music program[?] for young musicians and/or upcoming bands!?

I am the music teacher in a public high school in Manhattan. I love the job and take it very seriously. I've been doing it for over 20 years and have many grateful former students who show me how I have made a difference in their lives. I am now considering how I can get more involved in music education on a larger level.
---
Reviews: © Kevin J. Julie (Universal Wheels) September 2013