A Review Of:
ALICE COOPER
ALONG CAME A SPIDER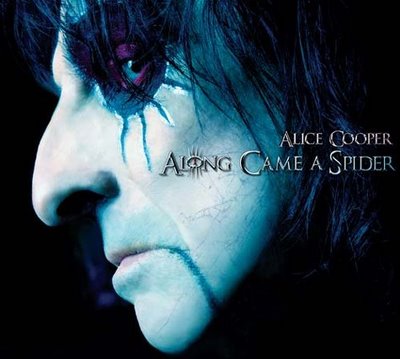 ALICE COOPER - Along Came A Spider [SPV]
Alice Cooper's latest album is a return to a dark and sinister Alice; this time telling the story of a serial killer [in the first person of course] named Spider. Alice [Spider] stalks his prey, wraps his victims in silk, collects legs, prods the authorities, falls in love, looks for salvation, and manages to keep track of all his killings in detail in his diaries, BUT he's apparently been locked up for some 28 years! You try and figure it out!
Anyway, this is classic Alice Cooper, a somewhat return to "Welcome To My Nightmare". The music's darker and up to date [co-produced by Alice w/ Danny Saber & Greg Hampton] and Alice still sounds great – like Alice! It's amazing how consistent Alice has been over the past 15 years, releasing 6 of the best studio albums he's ever made, from The Last Temptation to Brutal Planet & Dragontown to The Eyes of Alice Cooper & Dirty Diamonds and now a new chapter. A great streak if you ask me!
"Along Comes a Spider" features cool guitar driven Alice rockers like "I Know Where You Live", "Catch Me If You Can" and "The One That Got Away", as well as another classic Alice ballad in "Salvation". Special mention should go to drummer Eric Singer who sounds great throughout.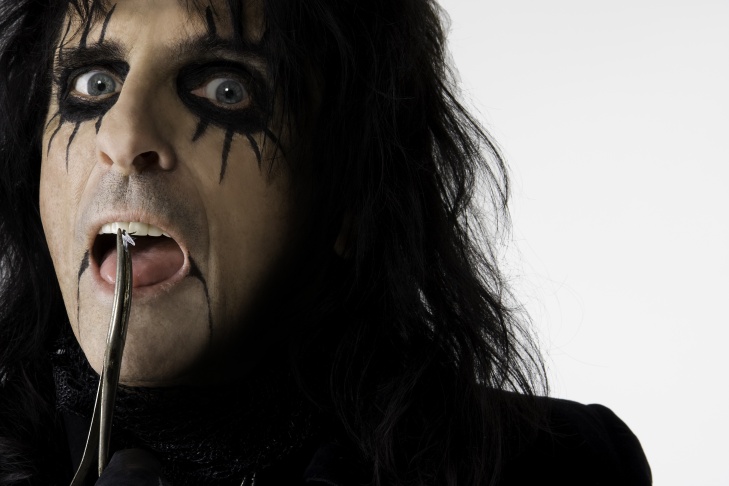 Fave track here is the evil heavy rocker "Vengeance Is Mine" [featuring Slash on lead guitar]. The disc closes out with the confession and theme song "I Am The Spider". Another Alice masterpiece……and 40 years after the original band's debut LP!
Check out > www.alicecooper.com
Photo Credit: Gabrielle Geiselman
---
Review: © Kevin J. Julie / Universal Wheels, September 2008