---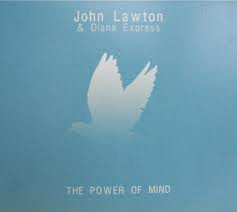 What can you tell me of how familiar were you with Diana Express [a band that's been around for years in Bulgaria?], and how you ended up working with them?
Actually I wasn't familiar with them at all (it wasn't until I was introduced to the band and their previous material that I go to know theme. Milen Vrabevski (the writer and producer of the POM) asked me to have listen to the songs to see if I was interested in singing the album in English. After a few spins, I thought yeah I can bring something to the table, let's do it.
You are credited with lyrics [along with Dr Milen Vrabevski]. This album [from my understanding] was previously recorded with Bulgarian vocals[!?] So you interpreted the lyrics to English for this release? Did you change any of the wording or arrangements? And was the music redone as well?
I had nothing to do with the lyrics, they were translated by a Bulgarian lady who lives in the USA. She has done a good job in the translation and thank God not Google translated! All I had to do was basically tweak the lyrics as I was recording the vocals. Of course I had to redo all the backing vocals as they were also sung in Bulgarian, but the actual music tracks were left as they were.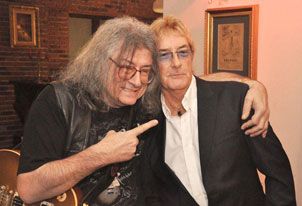 What was your initial reaction to hearing the songs and concept? and was the concept something that was easy to get in to for you?
Well, I loved the songs from the beginning, well played and well recorded. Regarding the concept, it wasn't until I started recording the vocals that I realized it was like reading a book to a friend, every song seemed to become a different chapter in the book.
You've been working in Bulgaria for some time now. So, I take it you've learned the language and enjoy the country[!?]
Learned the language okay, I speak a bit but not that much to be able to hold a conversation. It's the alphabet that's the problem...it's Cyrillic and that's hard to learn and most of the younger generation either speak some English or they want to learn to speak English.
Bulgaria its self has suffered some hard times over the centuries and is only now slowly finding it's feet in the world, but the people are great and the land is very picturesque and varied. I know this after having made 17 travel documentaries for Bulgarian TV.
Dr. Milen Vrabevski came up with the concept, but is not an actual band member, merely guesting on the album, on guitar. Can you tell me a bit of what you know of him?
Milen is a very nice guy, not only a good keyboarder but guitarist as well. He is head of his own pharmaceutical company in the Balkans and also a member of Bill Clinton's World Wide initiative. He does a lot of work for the underprivileged not only in Bulgaria but throughout the Balkans.
The Power Of Mind is quite a varied album, from the acoustic stuff, lots of piano, orchestrated pieces, hard rock. Were you involved and in studio for more than your own vocals? And how different was this experience than working with a straight forward rock band?
I was in the studio for about 10 days doing only the vocals and re-doing the backing vocals. The tracks were already there and it was just a case of slotting them in. I have worked like this before so it's not a problem, it just means I can get on without any interference from other band members. We had a lot of fun in the studio, it's not all serious stuff!
'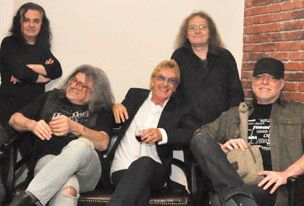 Fairy Tale' was the first single [and there have been 2 further video/singles?]. This is a great melodic tune that stands out. What can you tell me about this song?
Good song, and a stand out as a 1st single I suppose, I sang it slightly different from the original but still very close. The video was shot in a club in Sofia / Bulgaria with the guys, interesting as it's been a long time since I shot a video.
Can you tell me a bit about a few other tracks from Mind Power? - to the old style hard rocker 'Rock N Roll Is My Thing', and the ballad 'Loves Light Shining' this album offers a lot of classic varied songs.
I think there is not so much variation as a listener would hope for, but it is all there in terms of musicality and interest. I do like the rock stuff, but ballads have always been a strong point with me and there are a few on POM. I was suffering from a bout of flu as we started recording which didn't help but it did give a slight edge to the vocals and also helped with the spoken part at the beginning of the album.
'The Search' is another standout, and it really contains 3 parts from the orchestrated intro, to the ballad duet, and then the rockier half. Can you tell me about putting this one together? [or was it all together before you laid down your vocals?]?
This track is actually my favorite from the word go and I spent a lot of time particularly on this track. It was all there when I started and I just got into it immediately, beautiful song. We recorded a video for it on a cliff overlooking the Black Sea, just stunning scenery.
The album is a very uplifting release, musically and lyrically. Do you have any favorite moments on it?
It is as you say - very uplifting, especially in today's music scene, it goes totally against the grain as far as what current now, but maybe that's a good thing all the moments I had doing this album were good and memorable.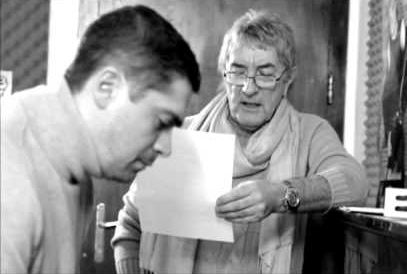 Is this a 'one off' project with Diana Express and will there be some tour dates [perhaps in places like the UK or North America (]? And/or future collaborations?
How we progress musically, we will have to see. There is new material on the table which I will get round to listening to soon, but right now getting POWER OF MIND out there is priority. Of course we are looking to go on the road and I am hoping that we get some tours together pretty soon.
I know the guys themselves have other commitments, so we will have to find a way to bring it all together.
How well is this album doing in the bands home country? Any radio play or chart placings?
It's done pretty well and lots of radio and TV play, they don't really have charts as we know it, but the album has done well as far as I know.
Over the past few decades you've done a lot of great projects that really didn't seem to last long [beyond one or 2 albums like - The John Lawton Band, OTR, Lawton/Dunning Project, revised Lucifers Friend], and I'm curious if you have any desire or plans to restart or work with any of these projects in the future?
There have been some great combinations in the past and I have worked with some absolutely stunning musicians from the Lucifers Friend guys, Steve Dunning from JL Band and Jan Dumee on the OTR album. It's never been a case of 'well we have recorded something so let's move on to something new'.
I am still in touch with all of these wonderful musicians and ones should never say never and I would love to work with all of them again, but I feel time is against us.
You've always kept busy – recording, performing live, TV, etc., what else is there you'd still like to accomplish musically? Any future goals or intentions?
I would still like to duet with Paul Rogers, that has always been an ambition of mine! Hey who knows.